The technological progress we have witnessed in the recent years has impacted our lives notably, which has originated the fourth industrial revolution: 3D printing, incredible progress in robotics, process automation, IoT and IIoT, etc.
From an industrial point of view, we would highlight the 'Internet of Things', which broadens the possibilities for both management and production process improvement or the concept 'Industrial Internet of Things', which is being used a lot recently.
IIoT, unlike IoT, requires more robust, accurate, reliable and safe devices because of the harsh surrounding industrial environments (high temperatures, strong vibrations, dust, humidity, corrosion, etc.). Besides, these devices are usually located in difficult-to-access places, so their maintenance must be very low and they must have self-testing or remote supervision.
Many companies have automated most of their production processes to stay competitive. Besides, job tasks are becoming increasingly more complex and stressful, so their automation would also be very convenient.
Undoubtedly, the field which contributed the most to this technological progress was Mechanical Engineering.
Mechanical Engineering is a branch of engineering that applies the principles of thermodynamics, mechanics, classical mechanics, fluid mechanics, structural analysis, materials science, among others, to design and analyze different elements like machinery (with different purposes: thermal, hydraulic, transportation, manufacturing, etc.), ventilation and cooling systems and ground, air and sea vehicles, among other applications.
Take a look at these recent mechanical engineering projects completed following an open innovation model.
Preventing sand accumulation on railway tracks across the desert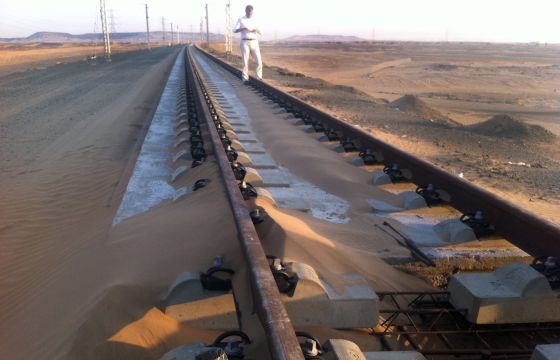 The high-speed train has become the preferred transportation for many people for middle-long distance journeys thanks to its speed, comfort, and reliability. However, this reliability has been compromised in some environments like the desert due to sand accumulation on the railway tracks.
The accumulation of sand prematurely wears off both trains and tracks, causes delays or service outages, loss of the ballast's mechanical properties, etc. Some solutions, like protection walls, natural vegetation barriers, blowers in front of the train, etc., were being considered but could not solve the problem completely, and operators still needed to clean the tracks manually.
For this reason, in January 2017, ennomotive launched a challenge to develop a new solution or system that kept the tracks sand-free at the lowest possible cost. The best solutions proposed the use of aerodynamic deflection systems that made the track 'invisible' for the sand or systems that used the pressure difference generated by the train's circulation to eliminate the sand.
Redefining the installation of tramway rails
Traditionally, steel tramway rails were installed on top of a concrete foundation and fixed with screws and resin. The problem emerged every time there was a fault due to everyday use because the replacement of a damaged rail is very complex. Besides, it was a very noisy system due to the vibration of the tracks when the tramway passed.
In September 2016, ennomotive launched a challenge to find a new anchor system for the rails that solved the above-mentioned problem.
The solutions must adapt to the profiles that comply with the UNE 14811 norm, reduce the current operating costs resulting from repairs, and bear the efforts of the tramway circulation, as well as the rest of the vehicles. A standard profile of these rails may weigh up to 55 kg/m!
As a result, Piotr Januszkiewicz, from Poland, and Petar Smiljanić, from Serbia, were selected as the winners of this challenge. Our client, a leading steel product manufacturer, finally submitted the winning solution for a new patent.
Designing new modular and transportable factory to manufacture precast concrete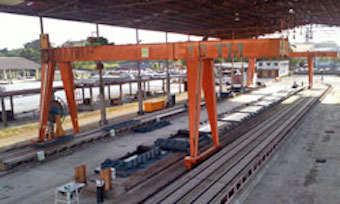 In big civil engineering projects, temporary factories are used to manufacture precast concrete near the project site. These facilities are costly and take up a lot of assembly and disassembly time, which is why they are only justifiable in long-term projects.
A standard temporary factory generally has the following characteristics and costs:
Size: 11m high x 22m x 150m.

Cost of materials: 90 €/m2.

Cost of assembly/disassembly: 17.4 €/m2
Inflatable solutions like the ones used in the army had been analyzed and the conclusions were that they were attractive due to its fast and cost-effective assembly (5€/m2) but the maintenance costs are too high (1€/m2 per month).
In February de 2016, Pacadar, a subsidiary of the OHL multinational, decided to launch a challenge to find a more flexible and cost-effective temporary factory design that included a more agile assembly and disassembly process. Also, the solution had to reuse the biggest possible amount of material. The solutions had to comply with two construction standard norms for the factory to be used in as many countries as possible: Eurocode for Europe and AISC for the US.
Finally, the winning solution was created by an engineering startup which submitted a modular design with lower transportation costs in shipping containers.
Increasing the Crusher's Productivity by Using Non-crushable Rock Bolts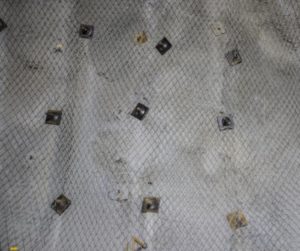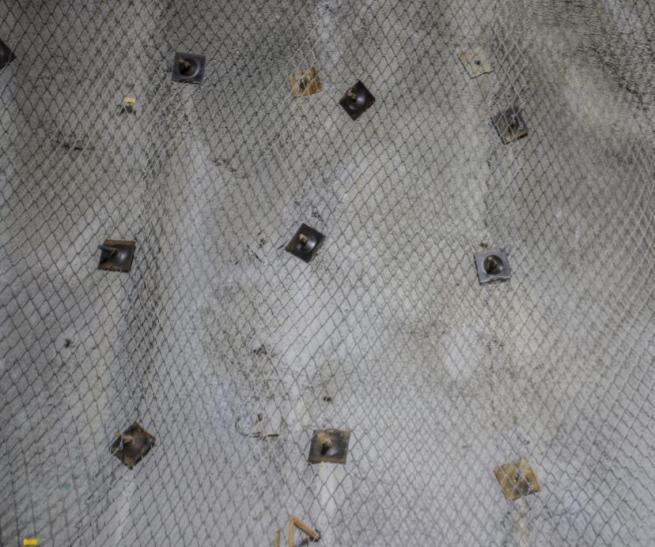 To maintain a high rate of mineral production, the crusher needs to work without interruptions. However, unforeseen halts cause losses of millions of dollars annually for the mining companies. In addition, these halts come with urgent reparations that cause fatal accidents that should never happen again.
Halts are caused by elements used upstream in the crusher with high shear strength: teeth of blades, reinforcement metallic pieces, steel rock bolts, etc.
Codelco Tech decided to tackle the root cause of this problem by launching a challenge with ennomotive to find or develop a rock bolt that eliminated the halts in mining crushers. These rock bolts had to keep the tunnels safe and have these characteristics:
Tensile strength: 440 MPa.

Yield strength: 280 MPa.

Elongation: 16%.
These are the characteristics of the currently-used bolts in one of the most demanding mines in Chile due to its depth and the rock bursting phenomenon.
As a result, through a completely open innovation model, 5 new rock bolts that included new geometries and non-metallic materials and complied with the above-mentioned mechanical characteristics were developed.
Reducing accumulated Sediments in reservoirs from hydropower plants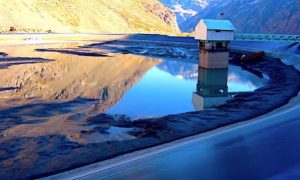 Run-of-river hydroelectric power plants require a reservoir that regulates the flow upstream. In these reservoirs, and especially in some locations with a high amount of sand and clay, large volumes of sediments get accumulated and the regulation volume decreases. For this reason, the turbines cannot generate power when the price is at its highest.
In September 2018, a leading company in South America in power generation using renewable sources wanted to test our open innovation model to reduce the sediment accumulation in one of their reservoirs. During the summer, sediments take up 70% of the regulation reservoir capacity. Therefore, the goal was to find a new cleaning process or technology that reduced the high costs of the current dredging pumps.
The challenge focused on a reservoir with the following characteristics:
Irregular shape.

Capacity: 170,000 m3

Max. depth: 6 m

Fed by a max. flow of 12 m3/s.
The goal of this challenge is to reduce the number of sediments with the following characteristics:
Size < 2 mm and 0.6 mm on average.

Specific weight 2.730 Kg/m3.

High cohesion 1.04 Kgf/cm2.
Finally, and with the participation of 85 solvers from all over the world, the final solution was designed by the engineer Leonardo Guzman. His solution adapts and improves the current sand remover. The solution can also decant sediments smaller than 0.07 mm in order to achieve an operating volume higher than 70%.
Share your favorite mechanical engineering projects with us and explore what else ennomotive has to offer you.