A Mining Challenge was solved through Open Innovation at Codelco Tech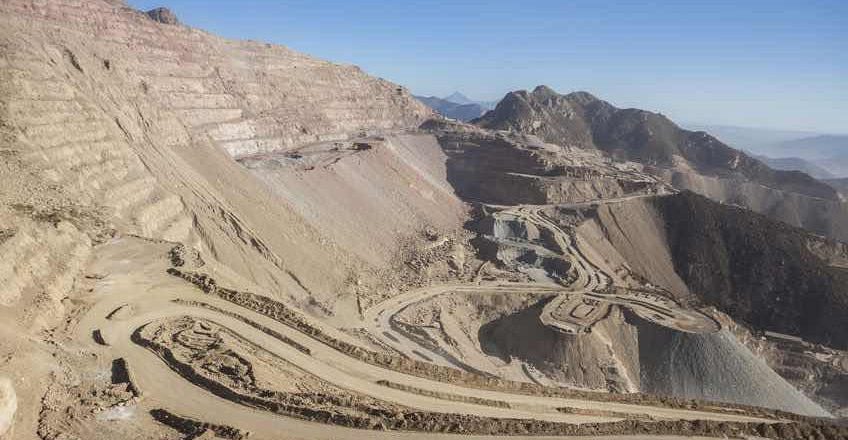 Current Mining Challenges
The mining sector is a macro-sector that encompasses different production processes (exploration, perforation, mineral processing, tailing, etc.) and requires multidisciplinary teams (mining engineers, physicists, mechanical engineers, electrical engineers, civil engineers, chemical engineers, etc.) and investments in enormous projects that generate a huge ROI.
Taking one of the countries whose main economic driver is the mining sector, Chile, the main world copper producer, this translates into a 10 % of the GDP directly, and 3,6% indirectly, +200,000 direct jobs in a country with 18M people, and a portfolio of projects for 2017-2026 valued at 64,856 million USD in investment (Source:
Cochilco
).
However, not all that glitters is gold. Mining is a sector that uses resources and generates different externalities such as a negative environmental impact and job safety issues. Besides, this industry has its own particularities like conservativism and little openness both geographically and industry-wise. For instance, there are 700 tailing dams and 12 people have died at work in the last year.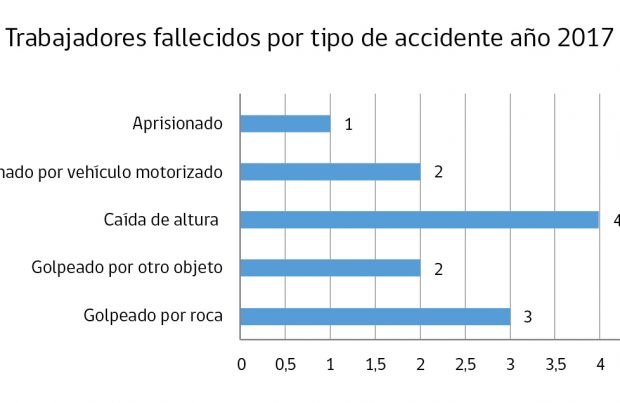 As expected, an important ecosystem has formed around this sector, such as national and international suppliers, start-ups, innovation programs, etc. that try to capture the opportunities and needs that the mining companies demand. These opportunities to improve can be translated into challenges that are increasingly becoming more complex and that cannot seem to be solved year after year. 
These challenges can be placed into three categories: productivity, the safety of the workers, and environmental protection.
Here are some examples of big challenges in each category: 
Safety of the Workers
Rockfall risk at work

: generated by the instability of the slopes when excavating or extracting material. 

Monitoring of workers in underground mining: a better control and positioning of the workers is necessary for emergency situations.
Risks during maintenance or monitoring: there have been fatal accidents during the extraction of uncrushable materials that were blocking a crusher, and also due to the overturn of trucks.
Productivity improvement
Equipment halts

: This is a cross-operation challenge, but the most famous and with bigger impact is the halt in crushers.

Manual task reduction: the trend, just like in other industries, is the automation of the majority of the operations, which is liked to safety since workers would work remotely with no risk of exposure. However, this implies another training challenge because workers need to acquire new skills.
Online sensorization of the material: sensorization is another pillar of Industry 4.0, and it is also trending in mining because of a new technology that allows instant decision making. Once a material comes in, the sensors detect its properties and tell you everything you need to know.
Environment
Sensorization in tailing dams: it is crucial to sensorize active tailing dams in order to monitor their statu

s and prevent potential catastrophic accidents, like the ones that happened in Chile and other parts of the world.  

Efficient use of fossil fuels: even though the trend should be to replace them for renewable sources of energy, for as long as this does not happen, we must be as efficient as possible in the use of fossil fuels.
Water recovery: water is a scarce resource, even more so in the areas where Chilean mines are located. Being efficient in the use of water is vital not to damage ecosystems and communities.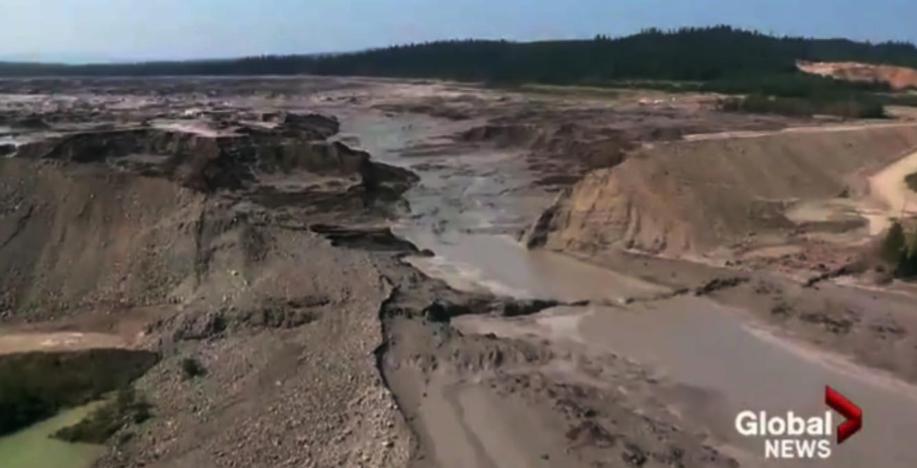 Why Open Innovation in Mining?
Given this scenario, described with some challenge examples, what is the agilest and most efficient way to face them? How can an area manager of a mining company who is affected by this problems solve them without letting everyday activities consume his/her time? 
First of all, we have learned that, despite the fact that several innovation programs are being carried out in this sector year after year, many of these challenges remain unsolved. Even though technological maturity is key when it comes to innovation, there are other important factors on which these companies must act if they wish to improve their results. 
We have also witnessed that the innovation model, in practice, always calls for the same actors to find solutions: local suppliers mainly. This is a valid path, but it is not the only one. How can you get different solutions for a challenge if you keep asking the same "solvers"? In fact, in order to solve unsolved complex challenges, real open innovation must be implemented. 

In order to get a complete understanding of the challenge, we must mention the cultural and organizational aspects of it. Motivation is an essential aspect and, for instance, if the company assumes a 3% loss of "uncrushable materials", there will be no reason to eliminate this problem. No one on the organization will be willing to lead the change to recover that percentage (that means a direct increase of benefits for the company) because its solution is not encouraged at all. 
Another aspect to take into account is the risk perception generated by the introduction of new technologies. In this sense, daring to be the first to try different things in order to lead the change is necessary, and so is not punishing unsuccessful cases with a "bonus loss". On the contrary, these failed projects must be analyzed in order to learn from them. 
Ennomotive is an actor willing to lead this change and, since we first arrived in Chile supported by CORFO, we have been very active speaking about and sharing the results obtained thanks to true open innovation. An example is the Open Innovation Breakfast that we hosted on 15th June with managers from different Chilean mining companies.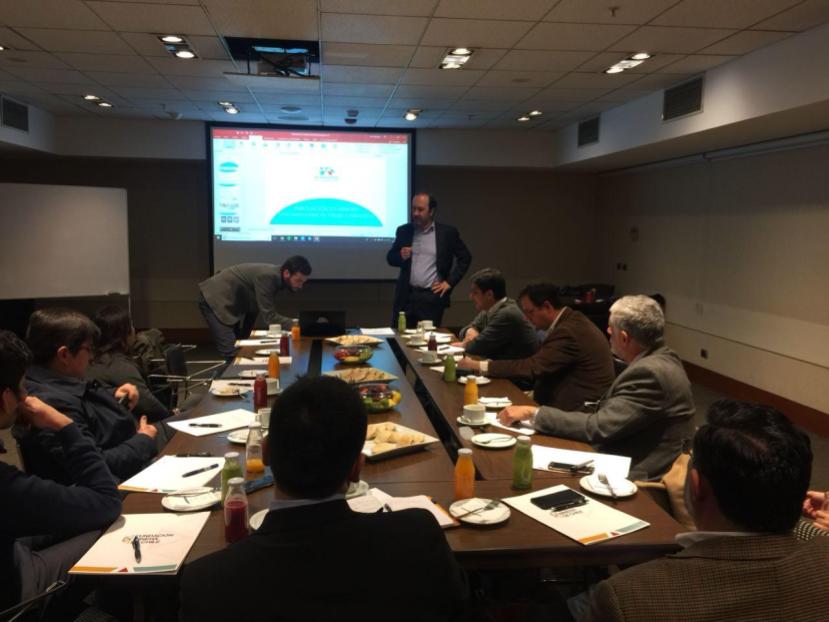 The Open Innovation Success Story with Codelco Tech
The first ennomotive leap happened together with Codelco and Codelco Tech, both motivated to try open innovation for challenge-solving. The opportunity came about with "a historical challenge in mining": halts in crushers due to uncrushable materials, rock bolts in this case. The halts caused by uncrushable materials are a very famous challenge, known by every miner you may ask, who will also tell you that it has not been solved yet. However, in about a month, our global and multidisciplinary community of engineers proposed 21 different solutions. For the next month and a half, the four best solutions were developed in detail and finally, one of them was selected. It was the project designed by two Serbian brothers,
Petar y Milutin Smiljanic.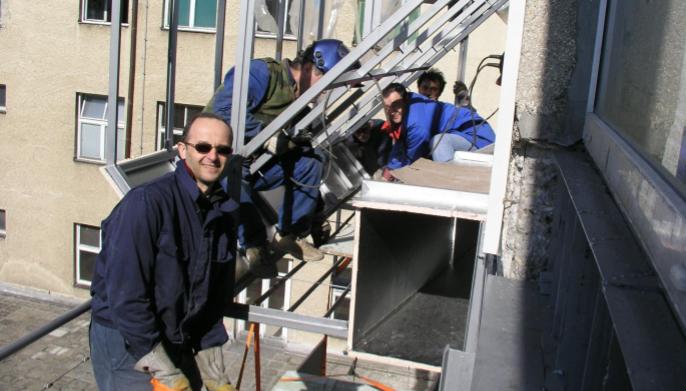 Their solution is based on a crushable rock bolt capable of mechanically resist like the steel ones but without causing any damage or block the crusher. 
According to the company, the cost of this process is 40 % inferior to the traditional one, and 3 times faster. Codelco Tech had been working over a year in this challenge with the support of suppliers and tech centers. 
This open innovation in mining success story proves that mining companies like Codelco can do different things and that we all (companies, suppliers, innovation accelerators, etc.) might embrace. There are truly open modern models that actually provide tangible results and can solve mining challenges. All it takes is an open mind, collaboration and a will to look beyond what you already know. 
If you are looking for the best to solve complex mining challenges,
contact our team.
---