Open Innovation through Engineering Crowdsourcing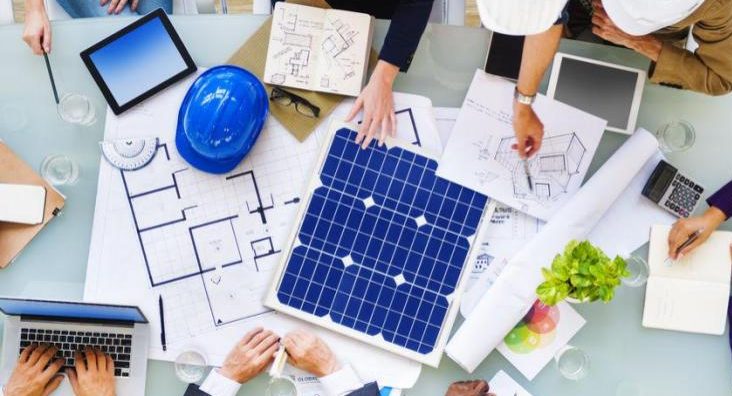 Open Innovation through engineering crowdsourcing helps you to easily get multiple alternative solutions to a given challenge through a convergent process.
In seeking innovation, in looking for new sources of productivity, in transforming to differentiate, day-to-day activities consume the efforts of many companies. Limitations related to existing skills and resources combined with the uncertainties attached to innovative ideas may push back in many cases the opportunity for newer and better products, a higher productivity in new or existing processes and an improved sustainability. In today's economy, the surge of new collaborative models heavily powered by the Internet and new business models built around it do come as a helping hand to solve these issues. Crowdsourcing companies, the "uberization" of many sectors as others refer to it, allow access to a wide range of resources and capabilities in a frictionless and cost-effective way. In the engineering field, open innovation through engineering crowdsourcing provides access to large pools of specialists and bright minds. Companies can complement now their internal resources with experienced skills from all over the world in a very collaborative and effective way. And this makes sense. Engineering crowdsourcing opens and extends companies' internal team with external experienced skills, leveraging knowledge from other sides of the world and industries.  
Why would you want to "reinvent the wheel"?
If you think about it carefully, open innovation can help you connect with people on the planet that might have already faced the challenges that you need to solve, maybe in another industry or context. Maybe there are experienced skills specialized and keen to help you in solving your existing challenges. Agreeing with this principle, then now you understand why problem-solving through crowd engineering has a clear value for you. Take a quick look at our experience with Acciona Microenergia, a foundation that helps families living in isolated areas in Peru and Mexico to have electricity through photovoltaic systems. Acciona was looking to extend the life of the lead batteries that are used in these systems. Through an engineering challenge, they were able to find two almost ready solutions for this purpose. One solution came from a French engineer that had developed a similar system to monitor batteries in aeromodelling and the other one from a student that had conducted the same project at university.
In summary, open innovation through engineering crowdsourcing makes sense when you detect a need to continuously improve, the opportunity to reach a wider pool of engineering talent outside your company that you can access through a frictionless, secure and cost-effective crowdsourcing process.
Open innovation through engineering crowdsourcing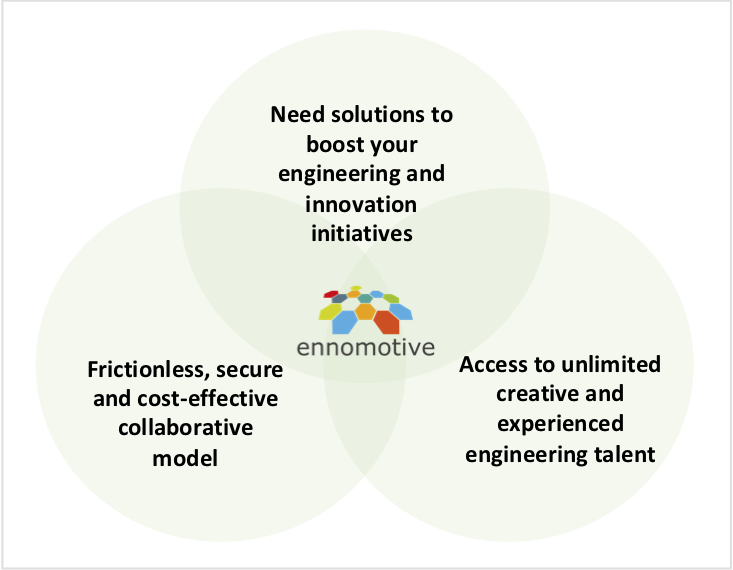 Access to unlimited sources of knowledge and experience
Engaging a wider pool of experienced talented and creative people can bring your teams and company significant advantages. Just consider how much effort you or your teams invest in finding solutions to your existing challenges. How many of them you can properly address in a reliable way. How in many cases you would need access to other sources of experience or skills you may not have in-house. Sharing your challenges in a secure controllable way with a wider crowd of experts will give you access to new sources of knowledge and experience thus saving you time and money when solving those challenges.
Find better solutions in a cost-effective way
When you are trying to solve a technical challenge (e.g. a product performance issue, a manufacturing improvement opportunity, a transportation or a sustainability concern) you will typically have limited time and will explore one or two potential solutions. Consequently, you might iterate or move back and forth with a considerable level of waste. In some cases, the prioritization of open challenges would not even allow you to deal with many of your improvement opportunities. Open Innovation through engineering crowdsourcing helps you to easily get multiple alternative solutions to a given challenge and progress through a convergent process. In fact, once you have a clear view of your needs, posting a challenge and start receiving inputs is quite straightforward, fast and cost-effective.
Our process to solve engineering challenges

Take this ennomotive case: A company wants to develop a solution to detect (and prevent) fire in forests. One of the questions is how to detect fire? Is it through infrared or gas sensors, should we use cameras? And how many devices should we install? And at what distance? An open innovation engineering challenge has helped to quickly explore different solutions in parallel and learn what should be the best fit from a technical and cost point of view. By adopting this lean approach, you can focus your efforts on assessing the variety of contributions and make it happen. This way you can generate outcomes much faster.
Reduce uncertainty or risks in your innovation initiatives
Engineering teams are today much more challenged than ever, and making decisions when dealing with a high-speed technology evolution is no easy task. This is why being able to easily 'scout' not just for solutions but for viability evidence has a huge value to reduce risks. Look at this other open innovation case study with Indra Systems, a leading company in the development and implementation of systems for an aircraft. The company launched a challenge to optimize the manufacturing of complex metallic parts, today produced using a traditional technique called Lost Wax Casting. The challenge helped to assess the level of maturity of additive manufacturing but also to find a solution to reduce manufacturing lead-time from months to days just eliminating the need to manufacture the metallic molds used in the process.
Boost your innovation culture
Last but not least, open innovation injects a considerable amount of fresh knowledge contributing to a great innovation culture in the company. In fact, our experience has proven that professionals that analyze contributions from the crowd learn a lot about new practices and technologies that would be difficult to acquire in your workplace. Take a look at our expert ranking according to the challenges that were solved last year. You will find how diverse and skilled is the ennomotive community with members from +50 different countries. If you want to know more, explore what else ennomotive has to offer you or contact us to have a conversation and share your thoughts about open innovation through engineering crowdsourcing.