Monitor the charge status of Lead batteries in photovoltaic systems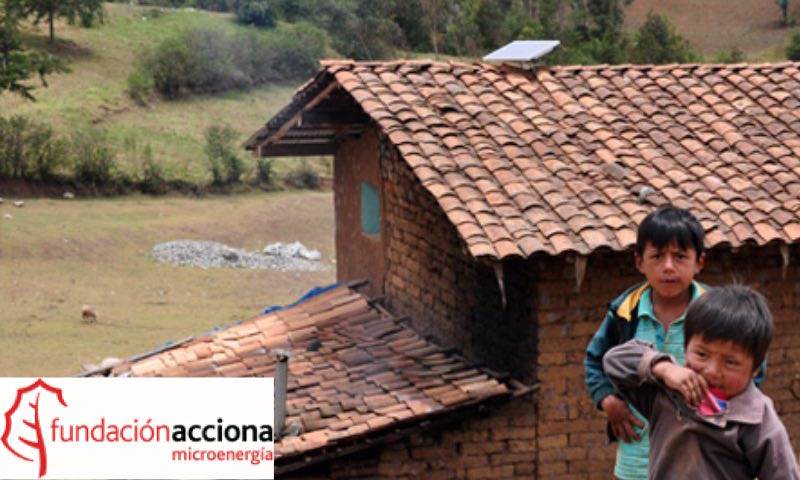 This Acciona challenge is looking for reliable solutions to monitor the charge status of lead batteries in photovoltaic systems.
Can you come up with a solution for the monitoring of the charge status of lead batteries in photovoltaic systems? Participate in this ennomotive social challenge to help isolated communities in Mexico and Peru.
Accurate monitoring of the charge status of lead batteries in photovoltaic systems (isolated populations in Mexico and Peru)

ACCIONA Microenergia foundation
is dedicated to bringing electricity to isolated and marginalized rural populations in Peru and Mexico using domestic photovoltaic systems. These systems consist of a solar panel (80Wp), a sealed Lead battery (100 Ah), and a charge controller. We are looking for a reliable, cheap, and robust solution to accurately read the actual charge of a Lead battery, its operating regime during a minimum period of one month, and, if possible, at what point of its lifespan is at that moment. The final objective is to incorporate such a solution into these photo-voltaic systems to determine the actual battery operating regime, and to establish a strategy to drastically improve the Lead battery's lifespan. Help us improve the quality of the electricity service provided with domestic photo-voltaic systems for isolated rural families!
Evaluation criteria
Contributions will be assessed according to:
Lowest % error for battery charge reading
Minimum lifespan cost (manufacturing, adaptation and maintenance)
Minimum power consumption
Evidence on the robustness of the solution
The Prize
Acciona Microenergia foundation will give recognition for the winner and visibility through their web and social networks (Fb, Linkedin, Twitter). The winner will keep the intellectual property and Acciona Microenergia foundation will have the right to use the solution.
Download full challenge description
Descargar la descripción del reto en español
This is a social challenge! We need your help to improve the lives of families living in areas where conventional power networks are not economically viable.
Contribute with your engineering skills!
---