Meet the "Carbon Fiber Tubes Challenge" Winners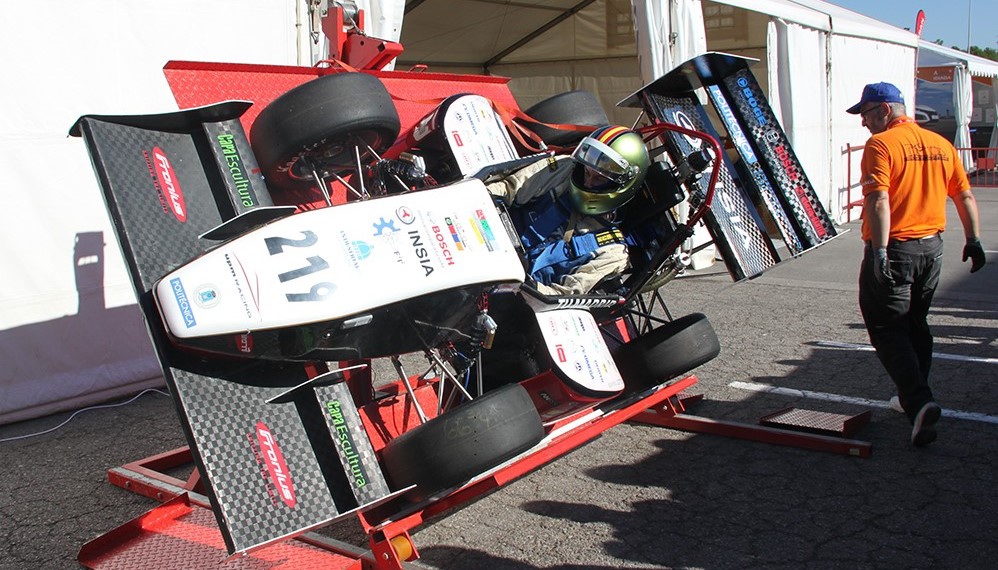 Congratulations to the UPM Racing Challenge Winners! Fidel Chirtes from Romania and Petar Smiljanic from Serbia crushed this manufacturing competition.
Earlier this year, in June,
we asked for your help
 to design a new solution to craft manufacture epoxy carbon fiber tubes using the wet lay-up technique in the so-called 
Craft Manufacturing of Carbon Fiber Tubes
 Challenge. About a month ago you could find in our blog
a short description of the two winning solutions for this challenge
and now it is time for you to
meet the UPM Racing challenge winners
.
One of the winners, Fidel Chirtes, enjoys participating in engineering competitions very much. He told us he would participate in a few more if he had the time. In the past he has won several awards in other engineering competitions and worked in different sectors (3D and graphic design, electronics, automation, mechanisms...).
Fidel is currently working in a few very interesting projects related to automation, Hi-Fi audio, printing equipment and composite materials. Ever since he was a kid, he knew he had to do engineering, he does not see himself doing anything else, since from a very early age he "ruined" a lot of toys, curious to discover how they work and how they are built.
The other winner is Petar Smiljanic, a welding engineer with expertise in design and construction using innovative technologies. He started to think about engineering at a very early age. However, he firstly wanted to become a pilot, and by the time he turned 5 years old he realized pilots he needed to do more than just driving the plane. He is also very skilled in materials evaluation, materials structure, metalurgy, material testing, joining including welding, brazing, soldering and other joining techniques.
He participated in this challenge because he loves cooperating and helping young people learn something about engineering. This makes a lot of sense for him, since he has worked as a professor for 20 years.
The reward for this challenge was v
isibility through UPM Racing & Ennomotive webs and social networks (Facebook, LinkedIn, Twitter) and free tickets for the race in their continent.
Congratulations to the UPM Racing Challenge Winners!
Join us to help leading companies go to the next level
---