Meet the Winners: Mario Popovic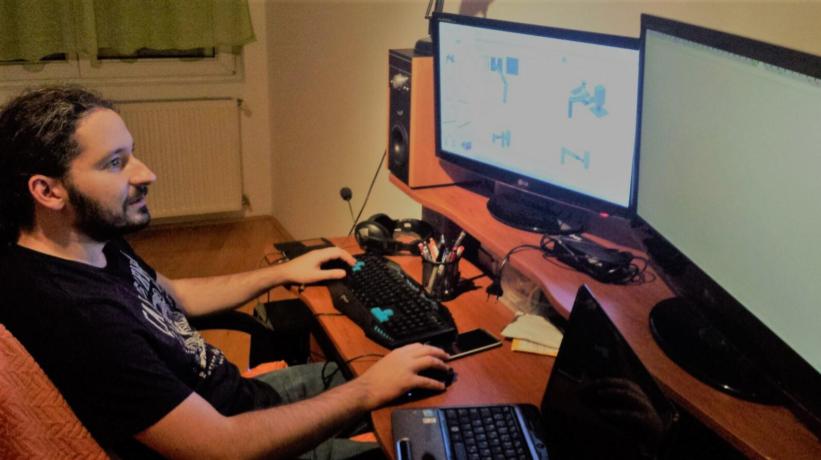 As we always say at ennomotive, the community members are first. You are the reason why ennomotive exists and the fuel that keeps this open innovation engine going. Today you are going to meet one of the members, a great engineer and a solver that has participated in many ennomotive challenges: Mario Popovic. Enjoy the interview!
Can you introduce yourself briefly? What is your more relevant working experience?
My name is Mario Popović and I was born and live in Croatia. I graduated with Master's degree in "Electrical and Computer Engineering" from the "Faculty of Electrical Engineering and Computer Science" at the University of Zagreb. Since I was a little kid I knew I wanted to be an engineer. During my life, I've worked on a number of innovative projects including:
Project Hypersphere – Autonomous, lighter-than-air UAV

Project Loox – Electric passenger vehicle

CroSolar01 – Solar vehicle
Working on those projects I acquired multidisciplinary skills including electrical engineering, software engineering, and mechanical engineering.
What challenges have you participated in? How well did you do in them?
I've participated in many challenges, I have made it to the last round in two challenges and ended up in the top 3 and won a prize in the Time Optimization Of Alignment Process challenge. I am participating in three more challenges that are still ongoing at the moment. 
I've been participating in Ennomotive's challenges since January 2017 and since then I've rarely missed the opportunity to post a solution for any new challenge that gets published.
What kind of challenge do you like most? Why?
I like the challenges that require truly innovative solutions to a problem the most. I like to be forced to "think outside the box". For me,  the most fun part of being an engineer is to create something completely new that didn't exist before.
What is your motivation for participating?
My biggest motivation for participation in the challenge (no pun intended ☺). There is not a bigger acknowledgment to one's self-worth than competing in something against people all around the world and being good at it.
Did you have any experience in this kind of challenges? Have you solved a similar challenge in the past?
I didn't have much experience in solving challenges like the ones on Ennomotive, however being an engineer is basically about solving challenges, just on smaller scale.
How did you come up with this solution? What was your inspiration?
(I assume You mean the Automatic alignment challenge) Like I said, I like to think outside of the box. The solution didn't come to me instantly. I was looking for some LASER equipment for another project and I just thought to myself: "Hey, this could be used in as an alignment tool". After that, I worked on that idea and submitted it.
Do you relate to Mario's story? Do you want also to participate in engineering challenges?
---