The challenge behind manufacturing ventilators to fight COVID 19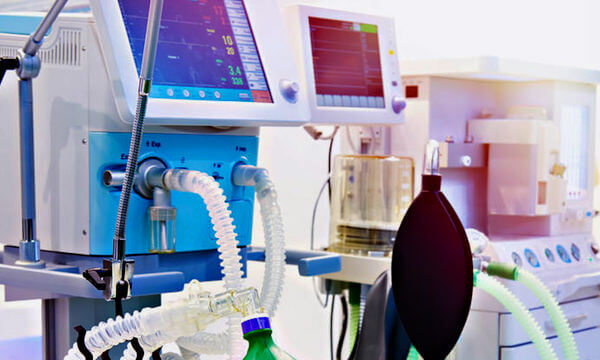 🦠 Ventilators COVID-19: Understand the pressing challenges behind the urgent manufacturing of ventilators to fight the COVID-19 global pandemic.
The coronavirus pandemic has been blamed for 6,500 deaths around the globe so far. There have been more than 4,500 confirmed cases and 79 deaths from the infection in the US alone. 
Depending on the rate of how fast the
coronavirus
spreads, experts say the US could have as many as 1 million cases of deadly COVID-19, and there would only be
100,000 ventilators covid 19 on hand to treat the infected
. 
Experts warn that as long as state and local crisis plans vary in scope and quality, the existing health care system, where nearly every resource - from basics like beds to vital life-saving tools, including ventilators - could very quickly become scarce,
Science & Health
reports.
In the United Kingdom, Health Secretary Matt Hancock says the government faces a 'significant' challenge to protect lives from Coronavirus and
needs more ventilators
. He urged manufacturers who can to "turn production and their engineering minds" to the production of ventilators.
Mr. Hancock said: "We start with around 5,000 ventilators, we think we need many times more than that and we are saying if you produce a ventilator then we will buy it. No number is too high."
For this reason, ennomotive has launched a challenge to help hospitals fighting COVID-19 with
ICU ventilators
.
Participate now
, there is no time to waste!
Crowdsourcing initiatives are trying to respond to the high ventilator demand
After some online research, these are the main initiatives going on:
The automation of simple manual ventilators.
This is a very simple artificial ventilation system that automates the squeezing of the manual pump. This device has been developed by Karen Vasquez, a Bioengineering Major at Rice University, in Houston.
2. 
Update outdated ventilators
This approach suggests the adaptation of the currently-used machinery, like the sleep apnea machine, to meet the requirements of the needed ventilators. Here is the Spanish
makers forum AIRE
, focused on finding the best options to build or develop low-cost ventilators to fight the COVID-19 crisis.
3. Reduce the cost of current ventilators 
This is a low-cost system developed by a group of engineers, businessmen, and medical staff from Zaragoza, Spain. It is a positive pressure / escape libre mask that must be connected frequently to the hospital oxygen supply or oxygen and nitrogen bottles to make the mix.
4. Look for suppliers for the ventilator components 
The Department for Business, Energy and Industrial Strategy is looking for organizations who can support in
the supply of ventilators and ventilator components
(e.g. air compressors/pumps, bellows, self-inflating bags, gas mixing valves, pressure regulators, flow control valves, solenoid valves, pressure relief valves, check valves / one-way valves, power supplies, etc.) across the United Kingdom as part of the Government's response to COVID-19. 
More than 60 manufacturers have been sent a blueprint for making up to
20,000 ventilators to treat coronavirus patients
, "at speed", as Boris Johnson called on British industry to help the government prepare for a surge in cases.
5. Arduino communities to supply the ventilator's electronics
This
Arduino based ventilator
is a project consisting of converting a low-cost CPAP (Continuous Positive Airway Pressure) blower into a rudimentary ventilator that could help with breathing during an acute respiratory attack.
The challenges behind manufacturing ventilators fast
Hospitals everywhere are right now in need of ventilators for their COVID-19 patients. The different crowdsourcing 
initiatives to solve the challenge are encountering some difficulties:
Organizing the incessant and chaotic flow of information published in forums. A good approach has been to summarize daily the most important pieces of news.

Achieving a simple ventilator design and coming up with a creative process to

manufacture and build them in the easiest possible way.

Estimating the availability and capacity of suppliers and manufacturers to deliver the ventilators (per country).
The actual challenge lies in the quick manufacturing of ventilators to supply hospitals and prevent as many deaths as possible.
What is the minimum value specification for a ventilator to be useful in COVID-19 cases? There are several specifications depending on the symptoms (supply more oxygen, regulate the pressure, etc.).
Achieve an easy-to-build and simple solution that can be manufactured quickly according to the following criteria:

Market availability of components.

Easy to build and manufacture.

Easy to operate.
Therefore, a sophisticated solution is not automatically the best since a complex assembly or difficult access to components does not make it suitable. 
In this sense, we have launched a challenge to help hospitals in need of
ICU ventilators
. Can you come up with a low-cost, easy-to-build ventilator?
Participate now
, we need to act fast!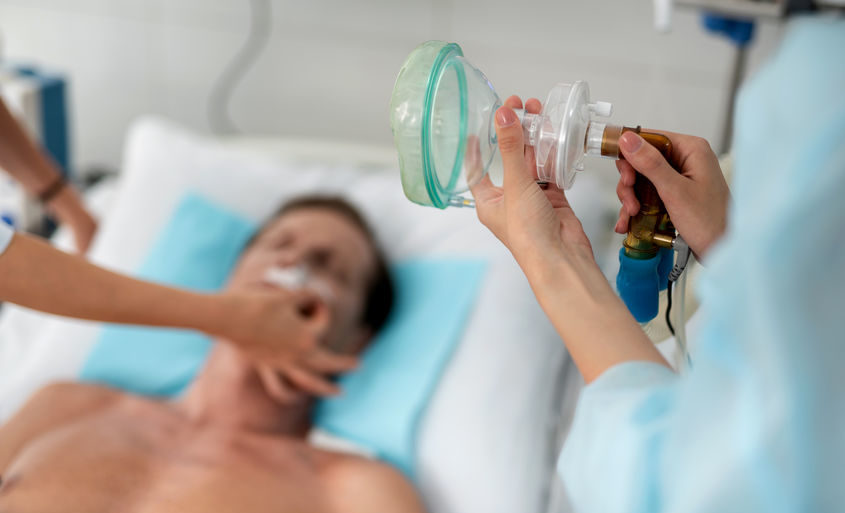 At ennomotive, we believe we must and can collaborate with the communication of this initiative and give our community members the chance to contribute with solutions to this significant and urgent challenge. UPDATE: We found the perfect ventilator design and developed and tested the prototype.
OxyVita ventilator
is now saving lives in countries like Ecuador and, very soon, Bolivia and Peru.
---