The most spectacular examples of wide load transports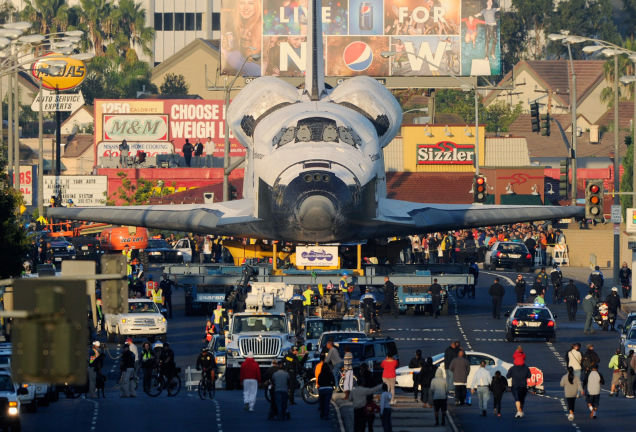 Transport or logistic professionals and engineers cannot afford any kind of surprises when dealing with wide load transports. Everything has to be measured.
Most of us know the situation when you are shopping at IKEA and once you start loading everything into your car it seems to be much smaller than you had thought while you were in the store. The same goes for the Christmas tree. It appears to be so much bigger now that you're trying to fit it into the back of your car. Well, transport or logistic professionals and engineers cannot afford this kind of surprises when dealing with wide load transports. Everything has to be checked and measured in advance, authorities have to be notified, bottlenecks such as bridges have to be taken into account, roads have to be blocked. There are lots and lots of preparation work behind each of the following pictures and we would like to express our appreciation and respect for the men and women who were involved.
Examples of Wide Load Transports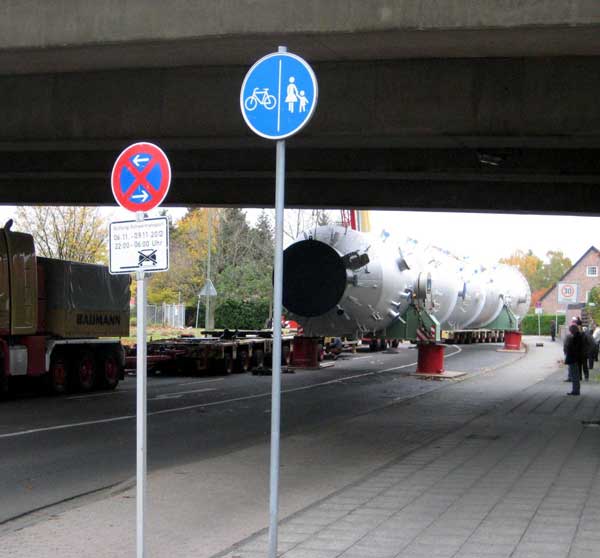 Bayer MaterialScience will use this distillation column for a substance called Toluene Diisocyanate (short TDI). Well, IF they were able to fit it through that bridge... Source: dormago.de

Wind generator blades always seem so monstrous, and much bigger when you see them on a street transport, compared to seeing them in action, don't they?  Source: wyg.com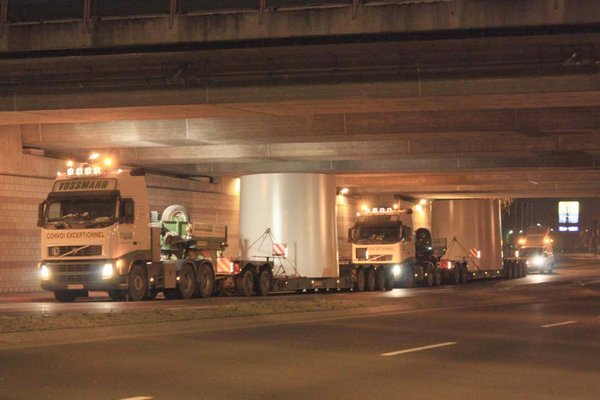 But to build a wind generator you need a support as well. Here you see such concrete parts being moved under a bridge at night in Germany.
More
Panprojects Petrochemical heavy lift.  Source: Panalpina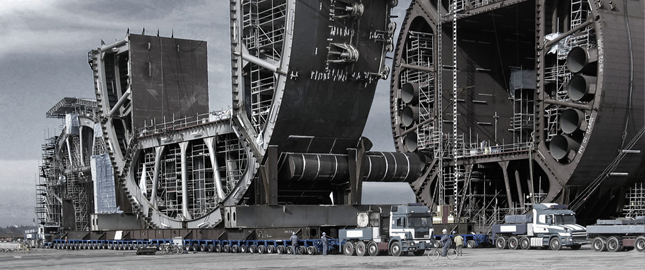 Impressive parts of an Oil rig being transported by Company Goldhofer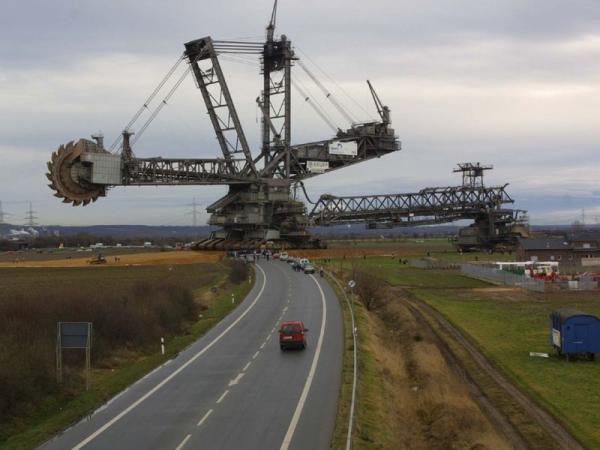 Even though this large excavator is not officially being transported, because it can drive on its own, the picture is just too good to leave it out.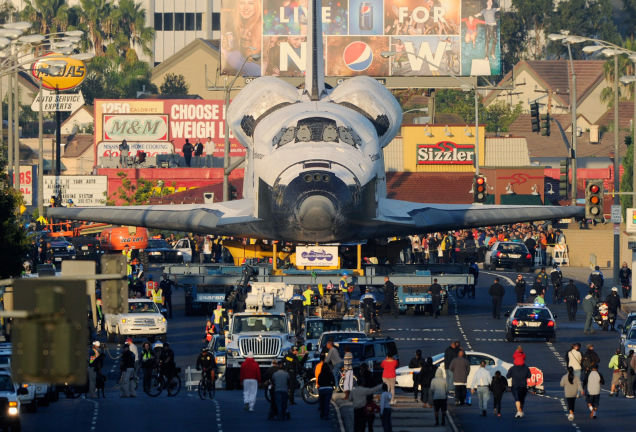 The space shuttle Endeavor on its 12-mile journey from Los Angeles International Airport (LAX) to the California Science Center, on October 12, 2012, in Inglewood, California
more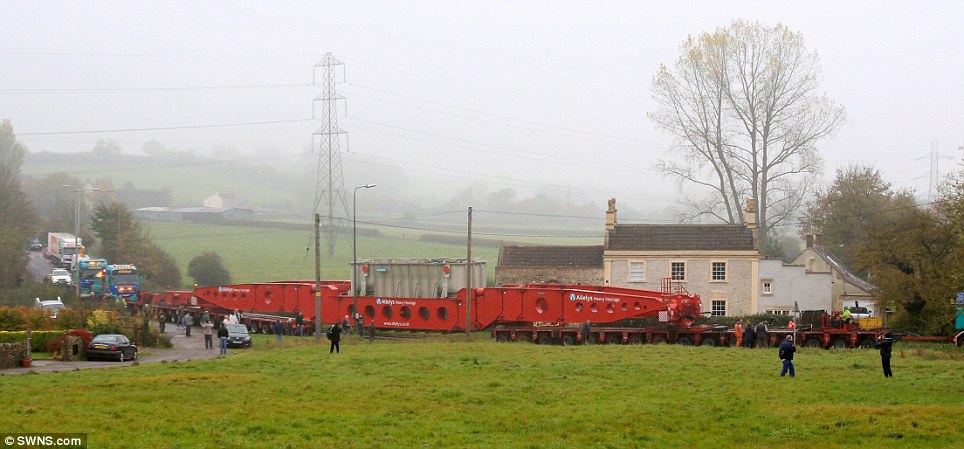 Together with its transportation vehicle a Giant transformer and its transporter vehicle together weigh 640 tons, even more than the space shuttle and are over 100m long. It took an expert team 9 months to plan and 20 people staff to accompany the transport on its way to the Docks in Bristol, where it was being shipped to Cottam power station.
More
Which one of the wide load transports did you like best? Or do you have even better pictures? We are interested in more spectacular photos and the stories behind special transportation challenges. Especially if are a transport expert and want to share one of your achievements and challenges that you faced, drop me a mail: nils.hamann@ennomotive.com
Check out our Logistics & Transportation challenges!
---