If you are an entrepreneur or have a startup, if you are an investor or company looking for new technological solutions, you will have to consider attending some of the tech events that will take place in the coming months. With this list, we want to help you decide with a selection of the best tech events about innovation and startups. 
These events are an easy way to match companies looking for ideas or tech with startups that need funding and opportunities to scale. Tech events are an enjoyable and fun way to learn first-hand about what is going on in the startup ecosystem and grow your technology innovation professional network.
Tech Events 2019-2020
South Summit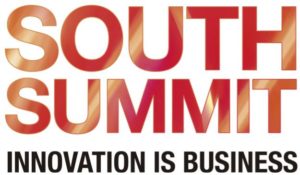 When: 2-4 Oct 2019
Where: Madrid, Spain
Themes: healthcare & biotech, marketing & content, fin-tech & insur-tech, consumer solutions, cutting edge technologies, digital business & government, travel & tourism, smart mobility & logistics, energy & sustainability and ed-tech.
South Summit is an amazing event for startups and the entrepreneurial ecosystem which connects top innovators from Southern Europe and Latin America to powerful investors, and corporations who are searching for the next big thing.
One of the main highlights of South Summit is its Startup Competition, which provides a platform for startups all over the world to compete amongst each other within the different verticals represented.
Out of the 3,700 project applications, the startup Streamloots, a platform that connects streamers and gamers, was the winner of the Startup Competition 2019. Last year, Amadix won with its project about early cancer detection. 
StartUpEurope: Scaleup Summit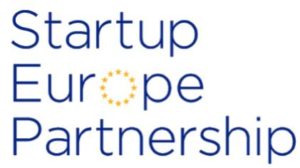 When: October 24-25 2019
Where: Stuttgart, Germany
Themes: automotive, manufacturing 4.0, fin-tech/insur-tech, telco, e-energy solutions, construction and design, oil and gas and Smart Cities.
The third 2019 SEP Scaleup Summit is hosted by Boerse Stuttgart on October 24-25. It is a two day, invitation-only format, restricted to 75 selected scaleups, 50 corporates, and 50 investors, where international corporates, investors and scaleups operating in specific verticals can do business and spot technology trends. 
During the SEP Scaleup Summit in Stuttgart, there will be vertical-specific sessions which will cover hot tech trends. This event has taken place in different cities in Europe and Asia. The next one is in Stuttgart in October and then in Madrid in December.
Slush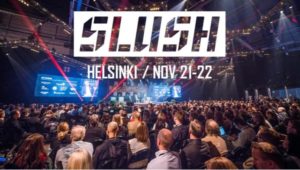 When: 21-22 Nov 2019
Where: Helsinki, Finlandia
Themes: Cleantech, IIoT, property and construction tech, manufacturing and materials, education, artificial intelligence, and machine learning, among others.
Slush is a student-driven, not-for-profit movement on a mission to help the next generation of founders. Slush started in Helsinki but now is a series of events organized in Finland, Japan, and China, and smaller get-togethers around the globe, from Singapore to NYC. Wherever they happen, these events aim at equipping founders to solve the most meaningful problems of our time.
For Slush, the most significant sustainability work is in increasing the impact of startups dedicated to solving the biggest problems of the world. With the UN's Sustainable Development Goals as foundation, some of their most important sustainability work is in creating dialogue, finding the right partners, and inspiring and supporting founders on their journey to provide the world with pragmatic solutions to the issues our societies face. 
In the 2018 edition of Slush, 3,200 startups attended the event. 27% of them were working on a product, 35% were going to market and 38% were already in the growth and scale stage. 20,000 people from 130 different countries attended the venue and 16,800 matchmaking meetings took place.
Startup Grind Global 2020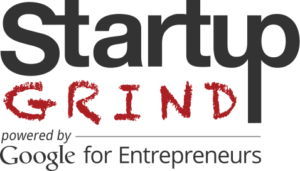 When: 11th – 12th February 2020
Where: Silicon Valley, USA
Global 2020 is one of the most important events for startups, tech leaders, and big brands at the forefront of innovation. 10,000 people from around the globe converge on Silicon Valley for 2-days of nonstop education, inspiration, and networking spanning 10 stages, 100+ sessions, and social events.
Whether you're a large enterprise, a founder in the midst of the grind, or an innovator looking for what's next – there's something for everyone.
If you have a startup, you can be one of the 300 startups selected from their Startup Program to exhibit during the conference. Invaluable exposure and countless networking opportunities with hundreds of potential investors, customers, and partners.
Startup Grind, the company behind the event, is the largest independent startup community, actively educating, inspiring, and connecting more than 2,000,000 entrepreneurs in over 600 chapters. They nurture startup ecosystems in 125+ countries through events, media, and partnerships with organizations like Google for Startups.
The cornerstone of their global community are monthly events featuring successful local founders, innovators, educators, and investors who share lessons learned on the road to building great companies. Founded in Silicon Valley, Startup Grind has helped millions of entrepreneurs build their businesses, connect with strategic partners, and secure funding.
Besides the Global conference, there are other startup events happening both in Silicon Valley and other cities in Europe and Asia.
4 Years From Now  
When: 24th – 26th February 2020
Where: Barcelona, Spain
Themes: Future Tech, Tech4Good, Health Tech, Fintech, 5G, Industry X and the Future of Culture.
4YFN (4 Years From Now) is the innovation platform of Mobile World Congress, enabling startups, investors, corporations and public institutions to discover, create and launch new ventures together. Over 800 companies will be showcasing the latest technology to attendees to view and experience this year.
4YFN Barcelona draws in large crowds of the startup community such as international investors, corporations, leading experts, visionaries, press, accelerators, governments, MWC attendees, students, entrepreneurs and of course startups. 4YFN offers connecting initiatives including onstage talks, technical workshops, custom networking activities, meetups, 1-1 meetings with startups, community outreach and open innovation programs, among others.  During the 3 days of 4YFN, there will be many keynotes, panels, fireside chats and startup competitions taking place across the many stages and workshops.
In addition, you can join the Community Club, a space for all projects, institutions, and companies with the mission of empowering entrepreneurship and innovation. This club is specifically conceived for tech hubs, accelerators, incubators, tech events, institutions, co-working spaces, and universities.
Connect Bogotá Open Innovation Summit

When: 2020 (exact date to be confirmed)
Where:  Bogotá, Colombia
Themes: emerging technologies like nanotechnology, biotech, advanced manufacturing, advanced materials, Big Data, IoT, and AI.
Open Innovation Summit is the most important open innovation event in Colombia. This Connect Bogotá Región initiative,  the country's most important innovation network, will have its 7th edition in 2020. In 2018, the number of attendees reached 1,700 in one day, beating the 2017 average number. 
Likewise, the 1174 matches made in 2018, compared to the 900 connections in 2017, reflect the event's high potential to encourage meetings that end up in commercial agreements and enable entrepreneurs, researchers, business people, and investors to push further the economy of the country. 
In the Open Innovation Summit, you will be able to learn about new trends, apply to innovation challenges and meet with solvers and companies.
Latitude 59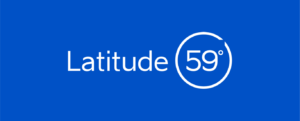 When: 28-29 May 2020
Where: Tallin, Estonia
Themes: Future of tech, education, humanity, ethics, government, living environment, etc.
Latitude59  is an event for people serious about startups, investing, and the future of governance. Latitude59 is a small gathering (150 startups from the Baltics, Nordics, and CEE) where entrepreneurship and digital technology aren't limited to startups. 
If you want to discover new startups, go to Latitude59 demo area presented by Tehnopol, the place where startups showcase their solutions among the tech-minded audience of Latitude59. Selected early- to mid-stage startups get a chance to demo their products to investors, media, potential customers and attending techies to get their direct, first-hand feedback.
Besides, the Latitude59 Pitching competition 2019 highlights early-stage companies that stand out for their focus on impact and mindset change. Up to 10 companies from Estonia and abroad will pitch on the Latitude59 main stage.
Collision

When:  June 2020
Where: Toronto, Canada
Themes: Data Science, auto tech, future societies, health, planet tech, talk robots, among others.
Collision is the fastest-growing tech conference in North America. Now in its seventh year, Collision has grown to over 30,000 attendees. Following the lead of our European event Web Summit, Collision has become a crossroads for the world's largest buyers and sellers of technology, alongside many of the world's most disruptive emerging technology companies.
CEOs and founders of the world's biggest companies will be attending, as well as some of the most promising new startups, influential investors and leading journalists. Their stages cover topics ranging from data science and content to Autotech and environmental sustainability.
Over 30,000 people will attend Collision next year. They want to see what's out there, and what's about to come, in the world of tech. Come and meet them. Also, Collision is a gathering spot for some of the world's most successful companies across every sector and a great chance to spot startups and innovative ideas in your field.
VivaTech  

When: 11-13 June 2020
Where: Paris, France
Themes: Robots, AR, VR, drones, energy, environment and green tech, smart cities, IoT among others.
VivaTech is the world's rendezvous for startups and leaders to celebrate innovation. It's a gathering of the world's brightest minds, talents, and products taking place in Paris.
From top speakers and exhibitions to open innovation and live experiences, VivaTech is a celebration of today's innovations and tomorrow's possibilities for everyone who believes in the power of technology to transform business and society. VivaTech is the place to be to develop an innovation ecosystem and collaborate with startups, highlight your innovative nature and your latest technologies.
VivaTech offers exhibitors and partners the possibility to showcase their innovations, promote their solutions and associate their brand to spectacular experiences and meet with VivaTech's diverse communities of startups, developers, investors, and global tech players. 
Startups are at the heart of VivaTech, from the Hall of Tech, to the Open Innovation Labs and Pitch Contests. Startups have both the opportunity to exhibit their solutions and/or pitch their projects to internationally renowned actors in the tech community, including high-level investors.
 Startup Fest

When: July 2020
Where: Montreal, Canada
Themes: Smart cities, artificial intelligence, blockchain, agriculture, health.
We also want to include in this list StartupFest, that more than just world-class content and a global attendee base, it is known for rethinking the standard event format. Crowned "a music festival for startups" by Reddit Founder Alexis Ohanian, you'll have tangible opportunities to make the connections you need, in one of the world's most iconic festival cities.
The Accelerator Lounge is home to top tier Accelerator/Incubator programs looking for outstanding startups. Meet with Chief Innovation Officers from fortune 500 companies in our CIO lounge.
They have curated a handful of opportunities specifically designed to get you in front of the companies you need to meet, and the people you want to catch up with.
If you are a company looking for innovative solutions, please contact us. 
If you are a startup and want to give visibility to your project, you can post it on ennomotive. Every week we give visibility to a project at our community of engineers and on social media (+100,000 contacts).