SMED for a Rubber Extrusion Line (7.000 € in prizes!)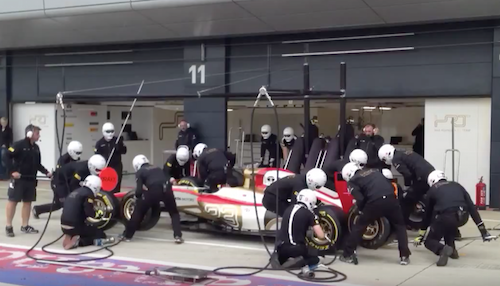 Use SMED to reduce the set-up time in a Rubber Extrusion Line from 36 to 20 min
We have our first SMED challenge!
Our client is a company devoted to the production of sealing systems for the automotive industry. And flexibility is a must-have to stay competitive... As a result companies invest in enabling a quick set-up of their manufacturing lines. This company has also been improving in this area, however now they would like to progress even more. Can you help propose a faster setup process? Like pit stops in F1?
So ... what are we looking for?
This challenge is looking for reducing the set-up times of the full rubber extrusion line with a reasonable investment in new tooling or equipment.
Do you have a solution?
If you have a good idea please help us solve this challenge ... just consider than any proposed solution:
Needs to reduce the setup time under 20 min. ... and with the lower effort.
Should require investments in tooling up to 52 K€.
Should be feasible!
Get a
6.000 € cash prize
 if you win or a
1.000 €
if you are 
second finalist!
Download full challenge description
This is a
real SMED challenge!
Are you an engineer, a lean practitioner? Do you have or want to build SMED skills?
Are you up to our challenge?
---