The Satellite SUCHAI, 1st one born in Universidad de Chile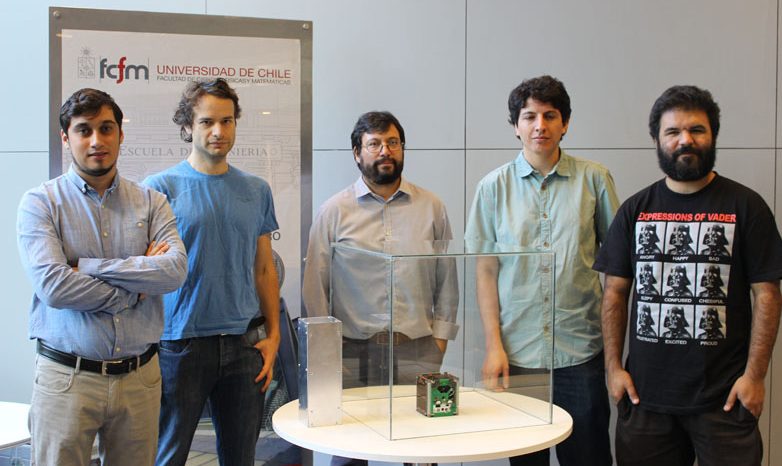 We have visited the
SUCHAI
team,
 who built the first satellite of CubeSat category launched in Chile
and which have been the result of years of hard work of teachers, students and graduates of the School of Physics and Mathematics Sciences of the University of Chile. In ennomotive we are constantly looking for inspiration to our engineering community to follow their dreams and accomplish their goals and for that reason, we bring you this interview today.
What is SUCHAI?
The creators of the satellite SUCHAI worked on this project for years, but it wasn't until June of 2017 when they could prove that all the effort they put in the
small cubical satellite
had come to fruition. This journey was filled with ups and downs, questions and challenges. Something like this
had never been done in Chile
, but the team held their heads high and pull through with this amazing project. Its cubical figure, whose size is 10 centimeters for each side and has a weight of 10 kilograms, it has a content inside that, among other things, includes: communication and energy subsystems, a computer, a camera, a GPS navigator, scientific experimentation elements and a Langmuir sounding line that extends 5 centimeters from the surface of the satellite and studies the ionosphere electrons. This small device is
the first of the satellite series
that will send the FCFM team. Its full name is "SUCHAI -1", since a 2nd and 3rd devices are being built. Its principal mission is
the study of the ionosphere
, photograph the Earth from the space and evaluate the behavior and performance of the batteries and electric mechanisms that are part of it under the extreme conditions where it's exposed.
This spacial experiment will lay the foundation for the launch of the next versions.
Do you think you can
build a satellite
? Have you already? Let us know!
Join our engineering community here
---