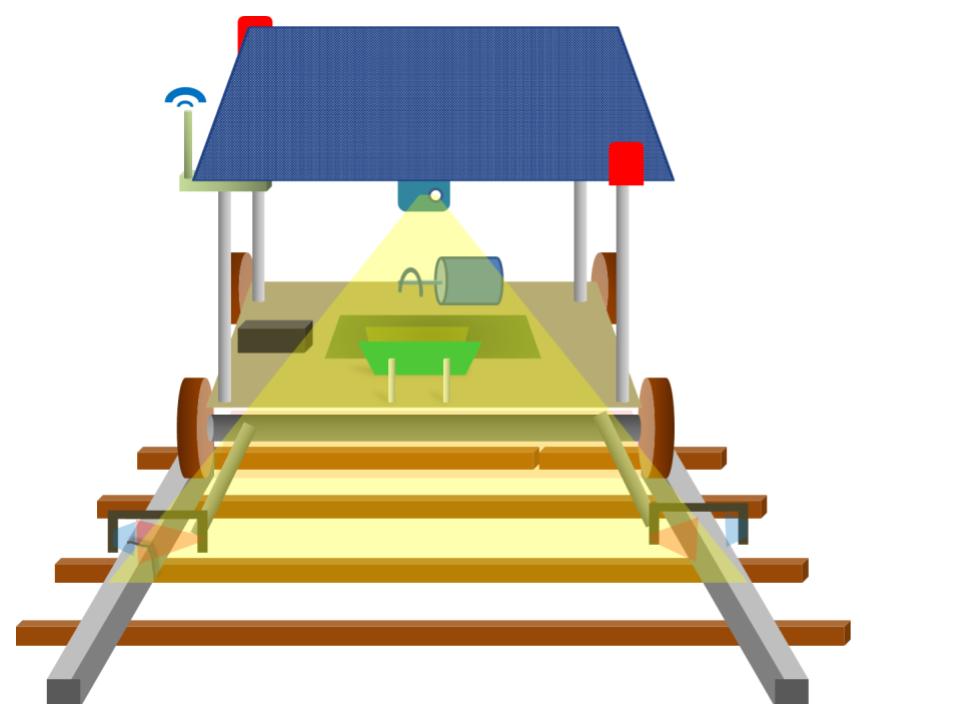 The Indian Railways has one of the largest railway networks in the world, crisscrossing over 1,15,000 km in distance, all over India. However, with regard to reliability and passenger safety Indian Railways is not up to global standards.
Among other factors, cracks developed on the rails due to the absence of timely detection and the associated maintenance pose serious questions on the security of operation of rail transport. A recent study revealed that over 25% of the track length is in need of replacement due to the development of cracks in it.
Manual detection of tracks is cumbersome and not fully effective owing to much time consumption and requirement of skilled technicians. This project work is aimed towards addressing the issue by developing an automatic railway track crack detection system.
This work introduces a project that aims in designing robust railway crack detection scheme, A system which avoids the train accidents by detecting the cracks on railway tracks. And also capable of alerting the authorities in the form of SMS messages along with location by using GPS and GSM modules. The system also includes a distance measuring sensor which displays the track deviation distance between the railway tracks.
The principal problem has been the lack of cheap and efficient technology to detect problems in the rail tracks and of course, the lack of proper maintenance of rails which have resulted in the formation of cracks in the rails and other similar problems caused by antisocial elements which expose the security of operation of rail transport.
In the past, this problem has led to a number of derailments resulting in a heavy loss of life and property. Cracks in rails have been identified to be the main cause of derailments in the past, yet there have been no cheap automated solutions available for testing purposes.
This system involves the design of crack finding robot for finding cracks in railway tracks. This system uses a controller for interfacing the robotic vehicle and crack detection sensor. The sensing device senses the voltage variations from the crack sensor and then it gives the signal to the microcontroller. The microcontroller checks the voltage variations between the measured value and threshold value and controls the robot according to it. The robotic model is interfaced with the microcontroller with the help of a motor driver circuit. If any crack occurs in the rail, the robot will be stopped and then an SMS will be sent.
Category:
Automation & Robotics
Contact name:
Rohit Sanjay Asapure
Team members:
Divyani Devendra Rajput