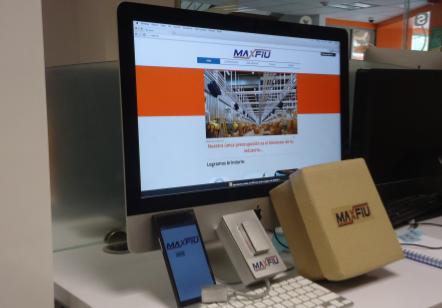 We are a Start Up in development of a monitoring technology directed to the industrial field, focused on detecting problems in industrial machines; With our products, manufacturing companies will reduce the unnecessary expenses to attend to the failures in the equipment of production.
Our market is initially located in Mexico as it currently has 520,000 manufacturing industries that need effective tools, easy to use and, at a reduced cost compared to what exists.
From this, we intend to extend ourselves in America, Europe, and Asia where they are hosts in manufacturing the raw material and that have a representative and constantly productive economy.
MONITORING: Our objective is to keep the supervisory personnel in contact with the machinery, preventing the prevailing faults in the electrical system. With our network of sensors, we maintain a constant communication between the electrical system of the machinery and our device to anticipate any faults that may arise.
ALERTS: We focus on avoiding: short circuits, isolation. We maintain a wireless communication and through a mobile application where it will show alerts according to current peaks. It also maintains alerts according to the established parameters.
We are authentic in matters of communication protocols and we guarantee their security.
Category:
Automation & Robotics
Interested in:
Collaborators
Contact name:
Donato Gallardo
Differences:
We are different because we anticipate detecting problems that can occur in the industrial machines of the manufacturing companies before the flaw happens; In this way, we anticipate the preventive maintenance and eliminate the correctives.

Partners:
ImagineLab
Wayra