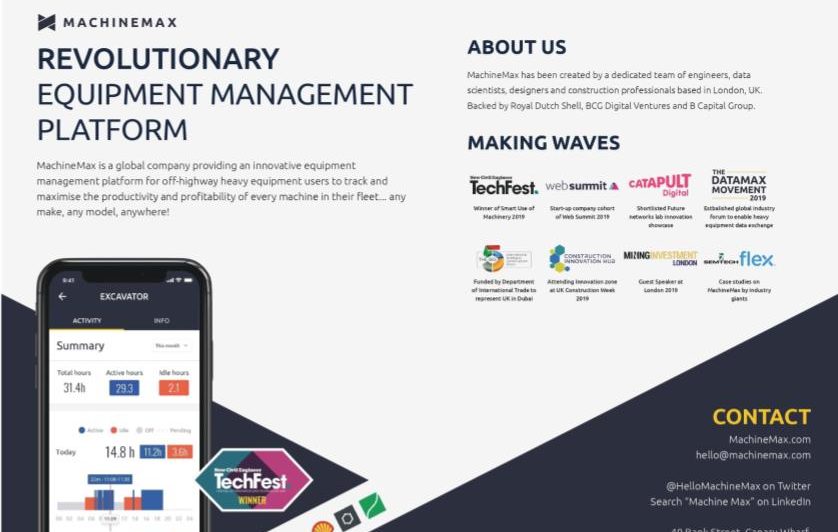 MachineMax's mission is to help our customers track equipment with the purpose of understanding utilisation, improving productivity and reducing costs, in the greenest way possible.
The MachineMax full-stack offering includes an intuitive digital platform to consolidate all equipment data and provides a low power revolutionary IoT sensor for equipment which aren't connected.
The sensor measures vibrations and uses artificial intelligence to interpret the equipment utilisation based off its unique vibratory signature.
Cloud computing is then used to deliver real-time data and analysis to the operations teams with a view to optimise operations in real time.
Contact name:
Jennifer Thomson
Differences:
Helps with improving equipment productivity & sustainability in a very simple way.