New Cost-Effective Furfural Production Process (10K € in Prizes)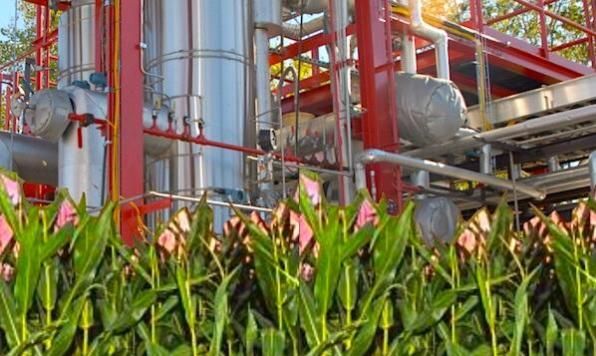 Background
Our client is a world player in the oil and chemical industry. People are increasingly more concerned about sustainability and their consumption habits. Our client wants to satisfy this demand for renewable chemical products and fuels.
The Furfural Production Challenge
Furfural
is a biological-sourced molecule that may be transformed by known means into a variety of valuable chemical compounds and renewable fuels. The current market price of furfural is too high to allow its end use as chemical compound or fuel.
The currently used commercially synthesis of furfural still relies on traditional technology developed by Quaker Oats (Brownlee and Miner, 1948
, Zeitsch, 2000
) and is not very cost-effective. Furfural is industrially produced by lignocellulosic biomass (such as corncob, sugarcane bagasse, oat hulls, cottonseed hulls, etc.) hydrolysis and pentose dehydration using sulfuric acid as the catalyst.
The commercial furfural production process has some disadvantages such as low yields, high energy–consumption (a large amount of superheated steam is used as heat-supply and stripping agent for furfural), and equipment corrosion. In addition, plenty of solid residues (furfural residues, mainly composed of cellulose (
∼
45%) and lignin, acidic due to the remaining H2SO4) are excreted at high humidity and temperature and pretreatment steps consuming a huge amount of water, alkali, or other organic solvents are often required for using furfural residues.
For this reason, challenges associated with the sustainable growth of the furfural industry, as well as the improvement of chemical technology for furfural production, continue to be of great importance in spite of different efforts carried out to optimize production processes using new types of catalysts and solvents (G. Machado et al, 2016
).
What the client is looking for
Our client is looking for new solutions to obtain said furfural molecule in a cost-effective way, in order not to penalize the economy of furfural-sourced products chain, by reducing furfural total production cost:
Targeted production cost, including raw materials and depreciation (15 years) below 400$/mt

Targeted production capacity: 50.000 mt by year.

Environmental issues, disposal of by-products and CO

2

emissions must be analyzed and minimized.

Product quality: A minimum of 98.5 % purity is required. Increases over that value will be positively valued.
Evaluation Criteria
Lower estimated cost

Feasibility evidence

Sustainability balance
Deadlines
1
st
round
–
6 weeks + 2 weeks for evaluation
Reward
The winner will be awarded an 8,000 € prize
. The 2nd best solution will be awarded a 2,000 € prize. There is also the possibility of funding for collaboration in pilot studies.
Join the challenge here
---