Find a New Mold Release Agent for Silicone (7K € in Prizes)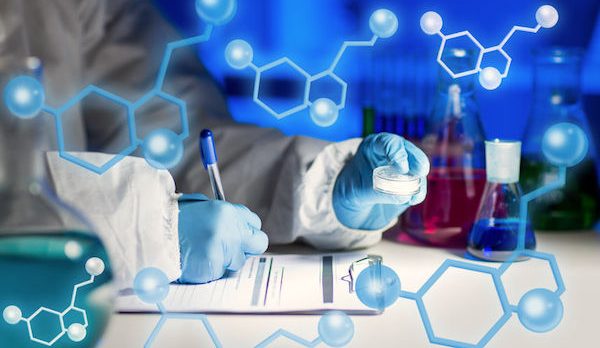 The client company is looking for a release agent for silicone that helps de-molding.
Background
Our client is a leading company in Europe specialized in the transformation of HTV silicone rubber (hot vulcanized elastomer) with more than 50 years of experience. They offer ad-hoc adapted solutions like foundations, additives, ready-to-use silicone mixes and technical products made out of solid silicone and sponge (e.g. tubes, joints, etc.). It works in the automation, aeronautic, train, electric, pharmaceutical and appliances sectors.
The Mold Release Agent Challenge
Silicone rubber is a material with plastic characteristics, that vulcanizes due to temperature and pressure, turning into an elastic material. The general conditions for the vulcanization of the silicone range from 165 to 200ºC. The vulcanization time is determined by the size and weight of the piece to be vulcanized.
Silicone is injected into a mold or cavity at a fixed temperature and the vulcanization takes place. As a result, a piece shaped like a mold is obtained. These molds are usually made of steel. The challenge comes when, once vulcanized the silicone gets stuck in the mold, which makes de-molding very difficult. 
The current silicone mix will be used to compare the proposed solutions, and these are the components of the standard mix:
ELASTOSIL R 420/50: 100 phr

Crosslinker:

Dicumyl peroxide, paste 40% in silicone oil: 1,8phr

2,5 Dimethyl-2,5 di(tert butylperoxyl hexane), paste 45% in silicone oil: 1,2 phr

(Sidenote: only one crosslinker is used at a time, never both of them at the same time)

Mold Release Agent A: 1 phr
Mechanical Characteristics of the standard mix:  
Hardness (DIN 53505)-Sh A : 50+/-5

Density (ISO 1183-1A)-g/cc:

1,15+/-0,02

Tensile Strength (DIN 53504 S1)-N/mm2 : >9

Elongation

at break

(DIN 53504-S1)-% : between 500 and 850

Tear Strength (ASTM 624 B)-N/mm:

>30

Compression Set (DIN ISO 815 B-22h,175ºC)-%:  <35

Hot air Ageing (7d,200ºC):

Hardness-Sh A:

 +/-5

Tensile Strength-N/mm2:  

 >8

Elongation-%: between 300 and 700

Tear Strength-N/mm:  >20
What the client is looking for
The client is looking for a chemical compound that, mixed with silicone, helps de-molding in the vulcanization process, both in compression and injection molding processes, while maintaining the mechanical properties of the silicone.
You can propose a chemical compound with a commercial name or a detailed formulation. 
Evaluation Criteria
An improvement in the de-molding process. Criteria to bear in mind:
Size of the silicone piece to be de-molded: smooth plate 200x200x  2mms thick

Vulcanization time: 5 min, 180ºC

Vulcanization equipment: hydraulic lab press for compression vulcanization
A silicone plate added to the mold is attached to a strain gauge. The maximum strength needed to remove the silicone plate from the mold must not surpass 50% of the standard silicone. In the case of the mold currently used, it cannot surpass 2N, which means that the silicone plate must be barely stuck to the mold.

Keeping similar mechanical properties as the silicone's standard mix.

Easy incorporation into silicone.

Cost
Timeline
This is a 1 round tournament:
1st round – 8 weeks + 4 weeks for evaluation
Prizes
5,000€ if the winning solution is a chemical compound with a commercial name.
There is a 
2,000€ bonus (5,000 € + 2,000 €) if the winning solution is a detailed formulation. 
Join the challenge here
---