8 different technologies to improve the shot blasting process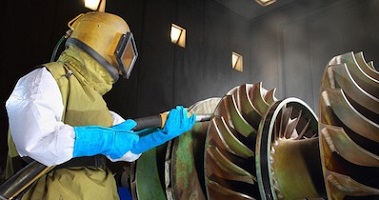 Meet the different technologies, given by the solvers, to manufacture high-pressure aluminum injection parts using shot blasting processes.
Leading manufacturers of high-pressure aluminum injection parts use
injection moulding
to manufacture them and a shared
shot blasting process to remove burrs
. The shot blasting process helps to effectively eliminate burrs but has several disadvantages:
The process is quite aggressive, degrades the installation and requires high maintenance.
Leaks blasting material into near installations.
Parts deformation.
Requires rework to eliminate blasting material from the part using a file or through blowing.
Requires water treatment to avoid environmental problems.
Companies have tried to solve this challenge in the past, but alternative technologies were not fully viable due to time cycle, available space or investment.
At the beginning of the year,
Ennomotive launched a challenge to find alternatives
to the shot blasting process for aluminum injection parts.
Different technologies
were presented, such as: soda blasting, CO2 ice blasting, water deburring, thermal deburring, robot deburring, 3D vision, electrolyte plasma, ultrasonic cleaning, electro-polishing, chemical etc. It seems that the solutions that better meet the requirements of quality, timing and costs are those using robots. As a result, it seems that
robotics will be the future of shot blasting
! However, the number of technologies that you can find in the market is quite. The following
table
summarizes some of the
solutions proposed
, with their respective solvers. If you are interested in their solutions, you can click on the links!
Our mission includes helping you learn and grow your career by sharing this, if you want to discover more ..... join our community!
Join us and experience with real engineering challenges!
---