JTC Innovation Grant Opportunity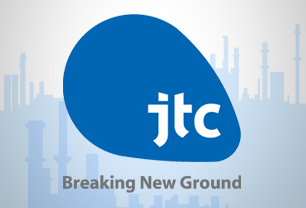 JTC Corporation is Singapore's leading industrial infrastructure specialist spearheading the planning, promotion and development of a dynamic industrial landscape. For more than 40 years, JTC has played a key role in the growth of the economy by providing cuttingedge industrial real estate solutions. Some of its landmark projects include wafer fabrication parks, business parks, Biopolis and Fusionopolis, a chemicals hub, biomedical parks as well as logistics hubs for various industries. And today, JTC continues to break new ground with pioneering projects that anticipate and address the future needs of industry. The JTC Innovation Grant Call was first started in June 2014 under the JTC I3 Partnership Programme which has been set up to facilitate, identify and provide funding for technology owners to undertake test-bed and pilot innovative solutions to promote sustainability. In this open grant call, JTC aims to crowdsource ideas to:
Develop and pilot innovative solutions that improve the productivity.
Reduce the reliance on manpower, including but not limited to sustainable solutions for facility management and maintenance.
Improve occupants' comfort level and experience within a building.
Areas of Focus
Resource efficiency.
Sustainable urban solutions.
Building efficiency.
Eligibility JTC welcomes all enterprises and research institutions, both local and foreign companies including start-ups and incubators registered with the local authorities in their respective countries, to participate. Research institutions must declare if the proposal has received funding from other sources.. How to Apply Proposal Template Grant Call Factsheet Frequently Asked Questions For more information and other inquiries, please email: JTC_Grant_Call@jtc.gov.sg or visit JTC website. The deadline for submission is 31 March 2016 at 16:00 hours (Singapore time, GMT+8)