Inspiring Engineers: Caitlin Bunt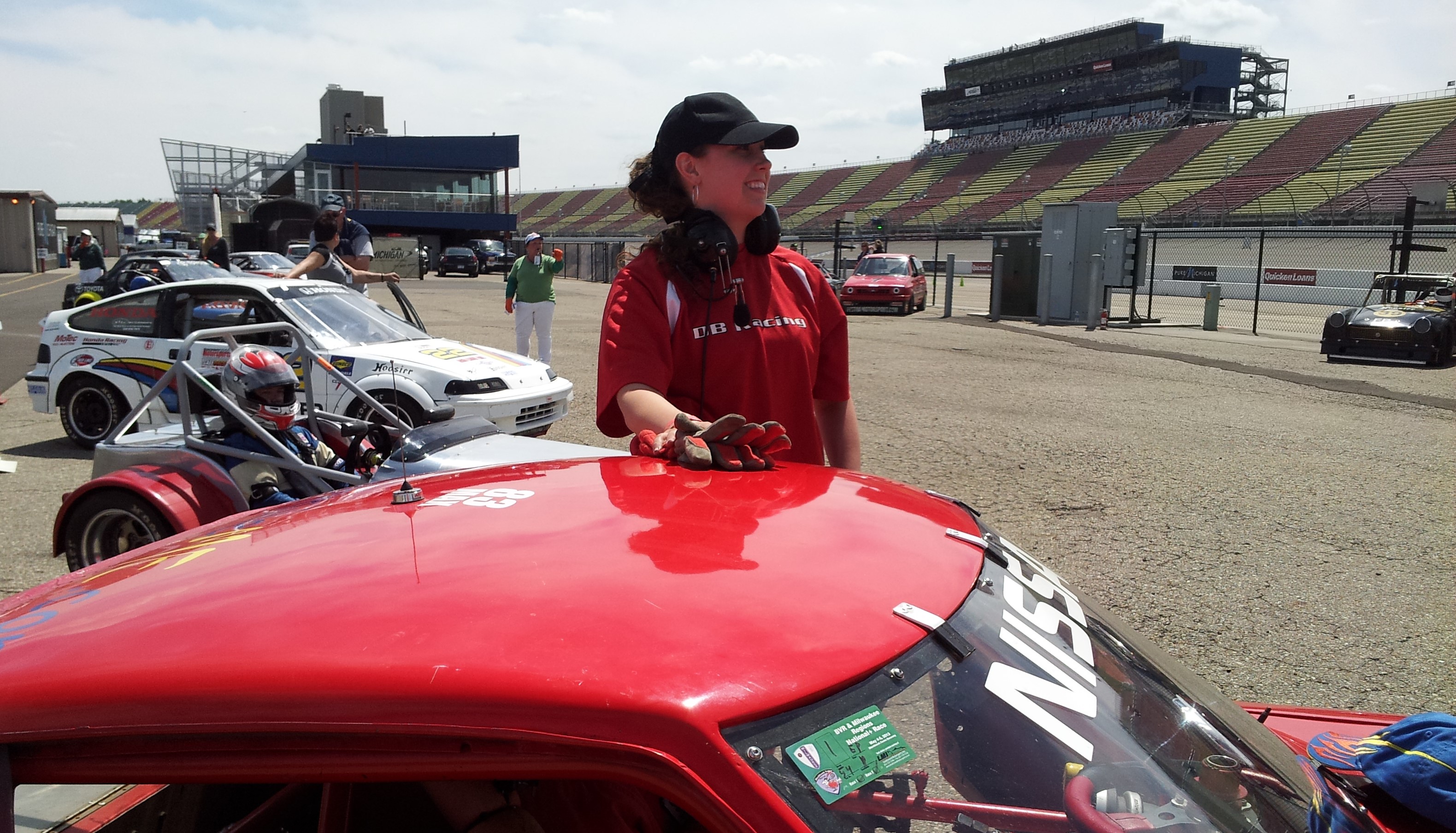 Ever since she was a kid, Caitlin enjoyed maths and engineering. Now she is a great professional in the engineering world. A true inspiring engineer.
Ever since she was a little kid, Caitlin had a thing for
maths and engineering
. Despite the fact that her parents were not engineers, she enjoyed solving puzzles, which was the first step for her for becoming a
great professional
in the engineering world. Caitlin's father had a hobby that made her grow fonder of motor sports: he loved
building racing cars
. 8 year-old Caitlin used to spend hours on end at the racing tracks changing tyres and learning about automobiles. An increasing responsibility in the car building process motivated her and, by the time she was 12, she had a large role on the construction of the car. She considers it
highly beneficial
for her career in to be exposed to this environment at such a young age. When Caitlin was at secondary school, she joined a robotics club that was just starting. They participated in
FIRST
, a large scale
robotics competition
in the US. For this competition, the team had 6 weeks to make a robot perform a simple task (throw a frisbee or shoot a basketball). Unfortunately they never won, but Caitlin has always been very competitive and enjoys
the prestige
associated with these competitions. Since she started participating in these events,
the number of women has increased steadily
. Caitlin says it was quite an easy a call for her to become an engineer due to the fact she started building cars at such a young age. However, she understands that society puts up
barriers for women in engineering that must be broken down
and that there are many women that will enjoy engineering challenges, especially teens. Nevertheless, she witnessed that there were
more women participating
in
Formula Student UK
than in the US.
This year, Caitlin submitted an entry to the Formula Student Germany Driverless design competition. 
Even though she did not win this competition, she keeps it very close to her heart since the task of
designing an autonomous racing vehicle
is something she had always wanted to do.
Caitlin was the winner
of this year's
Infinity Engineering Academy
, a competition for talented engineers in the motor sport industry, her true passion. 10 finalist from the US participated in 4 major challenges (a written test, two group assignments and a panel interview with judges asking specific questions). As part of the prize, she will be
working with Infiniti
for 6 months and then with the
Renault

Sport Formula 1 

team
for another 6 months. As for
her future plans
, Caitlin sees herself higher up in a Formula 1 team in a few years. She does not have a favorite team that she would like to work with, both big and small teams have
valuable learning opporunities
for her. Another dream of hers is to work for a team in the
FIA World Endurance Championship
doing strategy calculations. It is clear that
nothing can stop this brilliant engineer
in her very own race to self-accomplishment. I hope you find this story inspiring and start working hard to
make your engineering dreams come true
!
Join our community to read other engineering stories and solve challenges!
---