MEET ENNOMOTIVE'S TEAM!
Our team of experts will help you make the most of ennomotive!
Our CEO, Enrique Ramirez, a mechanical engineer that has been leading Innovation & Product Development in Accenture Spain for more than a decade, working globally for companies such as ExxonMobil, Samsung C&T, MABE, Henkel or Amadori; and now is leading our incredible venture!

Our COO is Ramón Ruiz, a mechanical engineer with more than 20 years experience in automotive, construction and consumer goods. He has been working for companies such Valeo, Cobra and others. He is in charge of structuring our challenges and support delivery!

Our Business Development Director , John Street, is an electronic engineer & executive MBA. He worked in Ono & Vodafone for over 18 years, bringing innovation and introducing LEAN in Logistics & Operations; he is in charge of finding & helping our clients to solve their problems and land to ground their innovation projects!
Our Community Manager is Mario Honrubia, a professional in communications with 10 years of experience in Social Media. He worked for the University of Granada, DePauw University and IES Abroad. He is in charge of building and maintain our community of engineers!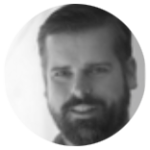 Our CTO Advisor is Fernando Álvarez-Uría Torres, a software engineer and Open Source Software advocate with more than 10 years of experience, holds several industry certifications, including Business Information Management, PRINCE2, ITIL, MongoDB Certified Developer or Certified Integrator in Secure Cloud Services among others.
Our Developer , Juan Castellano, a young programmer versed in JavaScript, Python, and other state-of-the-art technologies. He made his first app at the age of 16 and studied Web Application Development at Castilla-La Mancha University. He has not stopped building and learning about this amazing technological world ever since.
Our Developer is Víctor Otero. He is finishing his Computer Engineering degree at the Francisco de Vitoria University in Madrid. He has vast expertise in Python, JavaScript, and other programming languages, as well as IT project management skills and team management techniques.