5 Inspirational Crowdsourcing Innovation Experts and their Collaborative Projects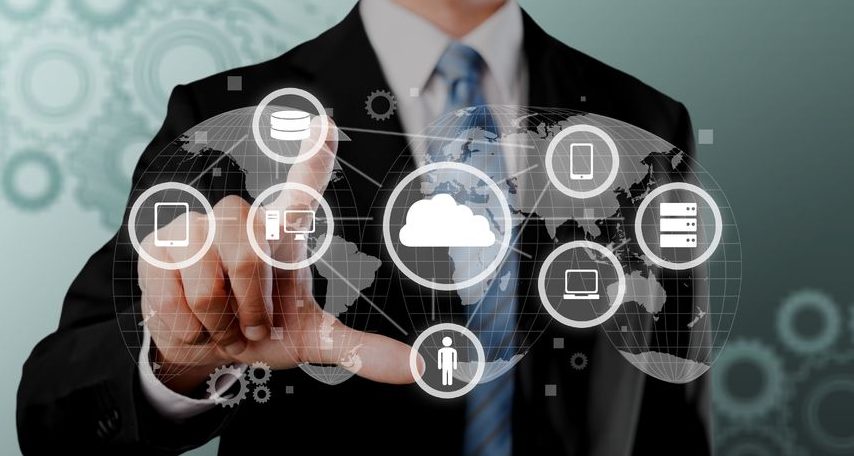 Every single company and organization must look for new ways to innovate if they want to stay competitive and survive in the market. With the arrival of the Internet, the possibilities and opportunities for innovation multiplied, and one of them is crowdsourcing. Crowdsourcing seeks to outsource or delegate tasks to a numerous group of people or community. Such creative thinkers will submit their proposals and ideas. The organization that is crowdsourcing will select the people more suitable to carry out the different tasks, solve the most complex problems and contribute to the business development through new and relevant ideas. The goal is to carry out these tasks faster and more efficiently thanks to a bigger pool of professionals who submit different and unique solutions. The selected people will receive an economic, material or professional reward. Crowdsourcing can be done in many different sectors and in many different ways. Here are 5 crowdsourcing innovation experts that serve as examples of how to succeed in a collaborative initiative.
Christian Cotichini, co-founder and CEO of HeroX
In 2013, Christian was a co-founded HeroX, where he is the CEO. HeroX, an XPrize spin-off, helps people to achieve breakthroughs in their community, company, or even on a global scale, through online crowdsourcing challenges.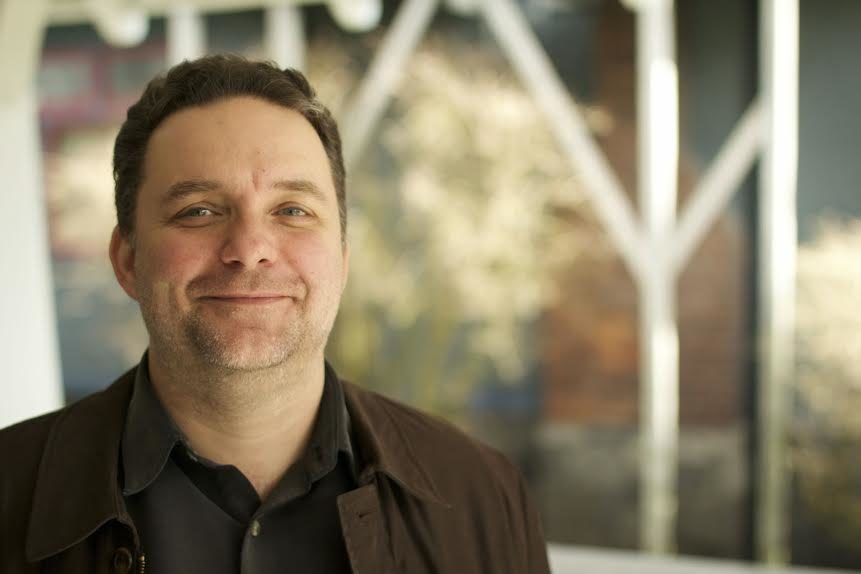 A well known HeroX annual challenge is the NFL HeadHealthTECH. This challenge addresses a community of experts and innovators who are passionate about safety in sports. Some focus areas in this challenge include improvements in the helmet and/or the surfaces that helmets may touch. Winners are eligible to receive funding from an award pool of up to $1 million USD to further advance their proposed technology. HeroX also launched the Visioneering programs, about on designing competitions for XPRIZE to provide some of its clients with ways to crowdsource solutions to major global issues. The XPRIZE Visioneer Challenge is an example of parallel innovation. They're tackling 5 Grand Challenge areas in parallel: Off-Grid Energy Access, Feeding the Next Billion, Lifting Farmers out of Poverty, Natural Disaster Prediction, and Saving Coral Reefs.
Amy Kaminski, NASA's Program Executive For Prizes & Challenges
"Crowdsourcing has become a tool for innovation at NASA in an organic fashion", says Amy Kaminski. "No single office, organization, or individual at NASA can claim to have started its use within the space agency". NASA program managers and public outreach specialists, as well as NASA-funded researchers across each of our locations and fields of interest, have independently "discovered" crowdsourcing to address their R&D and outreach needs.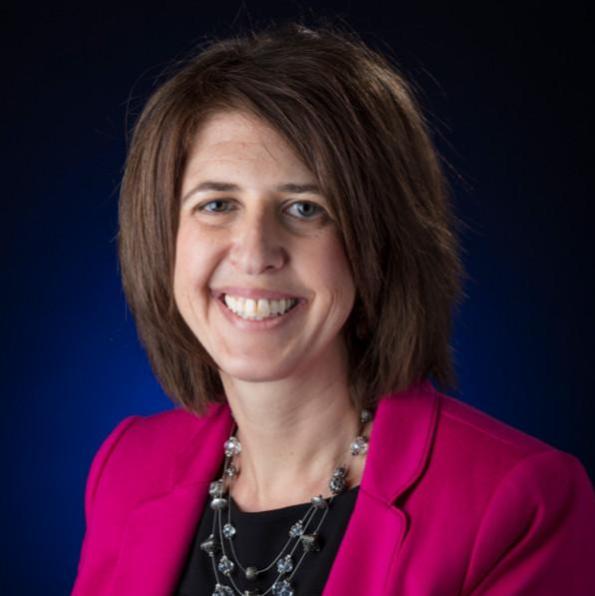 Crowdsourcing involves opening up the R&D participant base, which introduces uncertainty even while opening new and exciting possibilities. So it takes some discussion and sharing of success stories to convince people within NASA why they should take a chance and spend some of their precious, limited resources trying a new way to meet their goals. NASA Centennial Challenges were initiated in 2005 to directly engage the public in the process of advanced technology development. The program offers incentive prizes to generate revolutionary solutions to problems of interest to NASA and the US. The program seeks innovations from diverse and non-traditional sources. Competitors are not supported by government funding and awards are only made to successful teams when the challenges are met. In order to be eligible to win a NASA prize, a team must be comprised of at least 51% citizens or permanent residents of the United States. The goal of the program is to stimulate innovation in basic and applied research, technology development, and prototype demonstration that have the potential for application to the performance of the space and aeronautical activities of the administration. In keeping with the spirit of the Wright Brothers and other American innovators, the Centennial Challenge prizes are offered to independent inventors including small businesses, student groups, and individuals.
Karl Ulrich, Vice Dean of Innovation at Wharton School and Author
Karl T. Ulrich is Vice Dean of Innovation and CIBC Professor of Entrepreneurship and e-Commerce at the Wharton School. He has authored several books, his most relevant for this article is Innovation Tournaments (Harvard Business Press, 2009) and in addition to his academic work, Ulrich has led dozens of innovation efforts for medical devices, tools, computer peripherals, food products, web-based services, and sporting goods. According to Ulrich, the main idea behind an innovation tournament is to generate or identify a large number of innovation opportunities, and then to use one or more development steps and filters in order to identify those few that are really exceptional. The reason to do it is that since the exceptional opportunities are unknown, a tournament is useful to manage the uncertainty around innovation. One of his tips for entrepreneurs is to fail as soon as possible. No one likes failure, but a failure that is early and inexpensive may not even categorize as a failure, it is a lesson you learned very inexpensively. Now it is possible to give it another try with better information.
Dan Kaufman, DARPA's Information Innovation Office
"Innovation means coming up with things that are brand new, that have been never been done before", says Dan Kaufman talking about innovation, crowdsourcing and how to stay innovative in the competitive technology industry. He mentions that, at DARPA, they are looking for tangible things, that can be seen, otherwise, it is not really innovation. For sixty years, DARPA, the Defense Advanced Research Projects Agency in the USA, has held to a singular and enduring mission: to make pivotal investments in breakthrough technologies for national security. The genesis of that mission and of DARPA itself dates to the launch of Sputnik in 1957, and a commitment by the United States that, from that time forward, it would be the initiator and not the victim of strategic technological surprises.
The ultimate results have included not only game-changing military capabilities such as precision weapons and stealth technology, but also such icons of modern civilian society such as the Internet, automated voice recognition and language translation, and Global Positioning System receivers small enough to embed in myriad consumer devices. DARPA has different communities, e.g. for universities, small businesses, public, etc. and its success depends on the vibrant ecosystem of innovation within which the Agency operates, and is fueled by partners in multiple sectors. One amazing challenge from DARPA was the design of a revolutionary swimming tank with specific systems performance and easy manufacturability. The prize was 1 million USD and the winning team was composed of 3 members in Ohio, Texas, and California.
Jimmy Wales, founder of Wikipedia
In 2001, Jimmy Wales created Wikipedia, the first digital encyclopedia ever. That little project - in which the philosopher Larry Sanger also participated - has now millions of articles in almost three hundred languages.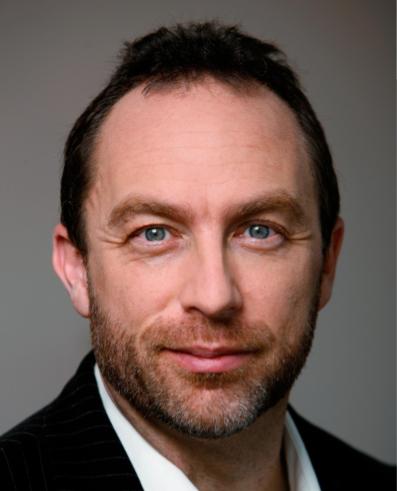 Wikipedia was born from a radical idea: open access to global knowledge. Wales's goal was to offer a free encyclopedia for every single person on the planet and in every known language. A global group of people where people spend time and share knowledge for the common good and for free. This digital encyclopedia has 5 rules:
It is an encyclopedia. It may sound obvious but it is not a dictionary or an opinion forum. Its unique characteristic is that articles are edited collaboratively and the material evolves constantly.
Neutrality is key. This is not negotiable. Wikipedia must reflect relevant points of view published by trusted sources.
Free content but always respecting the authority rights of the editors.
Treat everyone with respect and in good faith, always avoiding personal attacks.
There are no set rules, use your common sense.
If you want to know more about crowdsourcing innovation in engineering, read the information here or contact us.