How to Avoid Bottlenecks during the Palletizing Process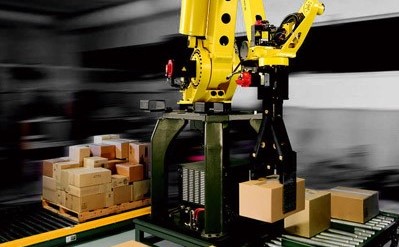 Companies are currently working in a very competitive environment due to globalization, and so they are forced to be more efficient to reduce costs. One bottleneck that companies must face is the logistic chain and the first step is the palletizing of the product at the end of the production line. There are several methods to do this, from the most traditional (manually) to the most sophisticated, like using robots to automate the whole operation.
A relevant aspect of this topic is the work quality and safety. Companies try to avoid that their workers lift heavy loads themselves,  which is also limited by the Law in some countries. The trend in emerging countries is replacing the manual techniques by automatic or semi-automatic systems that help the workers.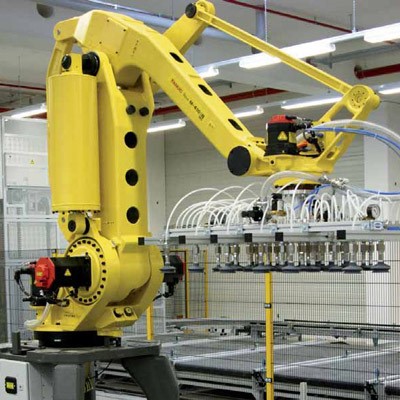 It is necessary to design the process correctly in order not to reduce productivity. The palletizing system must work at the same speed as the production line to avoid bottlenecks at this point. Key factors that define a good system are the load, the movement, workspace characteristics, product characteristics, its versatility if there is, work organization and risks.
There are several solutions or methods available in the market that allow companies to fix their own palletizing requirements. Here are some examples:
Mixed palletizing
It is an adaptable software that allows a quick reconfiguration to complete difficult tasks such as multiple picking, changes in sizes, layers creation and reorientation.
Developed reduction robots
It allows a continuous work in the most demanding scenarios.
Greater security
Some security software allows an increase in productivity because it enables workers to enter in the working area without interrupting the robots work.
Product detection
The latest generation vision systems, associated with 3D sensors or individual or multiple 2D cameras, enable robots to identify and select random objects from a conveyor belt based on colors, shapes or sizes.
Complete pallets calibration
Traditional systems can only calibrate layers but the newest one can calibrate the whole pallet.
Energy savers
Through a specific control unit, these systems reutilize the energy that had been generated during the deceleration operation, reducing considerably the electricity use and the CO2 emissions.
Intelligent pneumatic manipulators for the 4.0 industry
It is a virtual technique service that enables the collection, analysis, and diagnosis of the manipulator data and the real-time solution solving.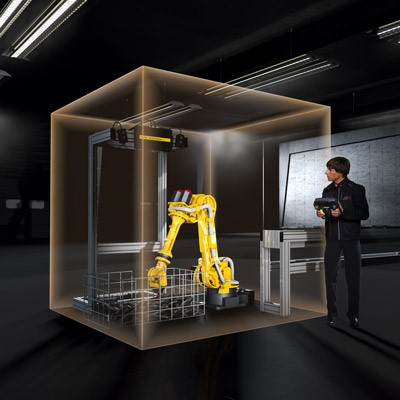 And what about you? Do you know any trendy solution for the palletizing? Tell us!
Join our engineering community here
---