4 Energy Efficiency Approaches for the Industrial Sector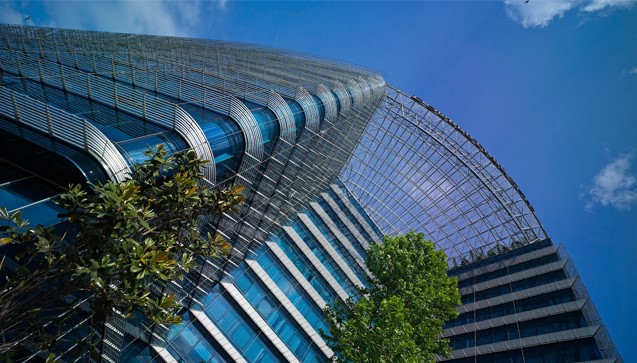 Most of the
buildings
where we live, work and spend our free time were built many years ago, when thermal insulation was not really taken into account. However, many
new technologies
 related with energy efficiency have recently arised which contribute to the improvement of
energy efficiency
in buildings. Related to 
residential buildings,
there is the 
smart home
, intended to make our homes more comfortable and efficient. This trend began to take imporance with the appearance of the
Nest
thermostat, a brand new thermostat that was launched 5 years ago and allows us to climate our houses better and in a more efficient way, being able to
learn from our habits
. This trend has grown since then and many companies have seen it. For example, a month ago
Bill Gates
announced
Breakthrough Energy Ventures
, a $1 billion fund that will invest in clean energy innovation for electricity, transportation, agriculture, manufacturing and buildings.
Here's to another year of keeping your home cozy. #HappyNewYear pic.twitter.com/SlkuCiWlFo

— Nest (@nest) January 2, 2017
In the field of
commercial buildings
, which account for 20% of the total energy consumption in the USA, there is a lot to do in small sized buildings, while large sized commercial buildings have already used different techniques to
improve comfort
and reduce energy costs. In order to reduce energy costs in those small sized buildings, some companies are starting to implement different
building automation systems (BAS)
that used to be too expensive to be implemented in small buildings. For example, we can find
BEMOSS
, which together with the Virginia Tech University is trying its technology in Virginia, with a
prediction
to safe 10% of energy compared with HVAC systems and 15% in lightning loads. Another example is the company
Architecture 2030
with its program 2030 Districts, which intends to create a large system of buildings that work together to improve their efficiency. They
have been able
to achieve a 20% saving level in about half of their projects. On the other hand we have the
industrial sector
, where there is still a lot to be done. To improve energy efficiency of this type of buildings there are four different approaches:
Insulation: Isolating our buildings from the surrounding environment is a very good way to achieve a higher energy efficiency. One example of this path is the Passivhaus standard, a topic that was covered in one of our latest posts.
Thermo active building systems (TABS): This technology consists on an embedded water-based surface heating and cooling system, where the pipe is embedded in the central concrete core of a building. With this we can reduce the energy costs and cooling system components by using the heat power of the day, which is absorbed by the embedded water, during the night, or the cooling power of the night during the day.
Renewable energies: Clean renewable energies are a really good source of energy, with very efficient equipment available. Usually the most used technology for buildings is solar thermal energy. However new technologies are arising, such as the thermodynamic solar energy, which uses a heat pump together with a solar thermal collector. With this, we are able to get energy not only from the sun but also from rain, cold and wind.
Refrigeration systems: Refrigeration systems are usually carried out with electric motors, which are usually the shaded pole motor (first designed in 1888) and the electronically commutated motor (ECM, first designed in 1962). However, QM Power has discovered a new design, the Q-Sync fan motor, which is currently being tried in different supermarkets around the USA. With this synchronous 6-12 watt motor, QM Power have achieved an efficient shift from DC (needed to turn on the motor) to AC (supplied from the grid), achieving energy cuts of 30% compared to ECM and 80% compared to shaded-pole motors.
As we have just seen,
energy efficiency
is a hot topic that is evolving very fast. However, there is still a long way ahead. Can you think of a
new technology
to improve residential or commercial buildings? Are you able to build a new path for
energy efficiency
in industrial buildings? Come on! Show all your talent in our challenges and win prizes by doing it.
Join us to help leading companies go to the next level
---