3D Printing in the automotive industry – II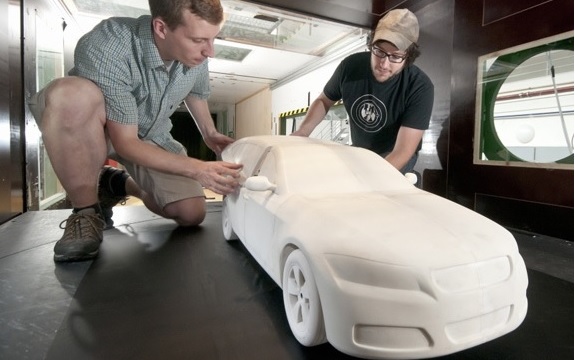 Last week we talked about how Honda Access improved its customization services by using 3D printing for trials and testing instead of CNC machines. As it had a lot of repercussion, today we would like to share with you another 3D printing success story!
Solaxis
Nowadays, enterprises are looking for new ways of reducing the weight of their machines, as it has become an important issue in terms of transportation and maintenance that even affects the workers´ health.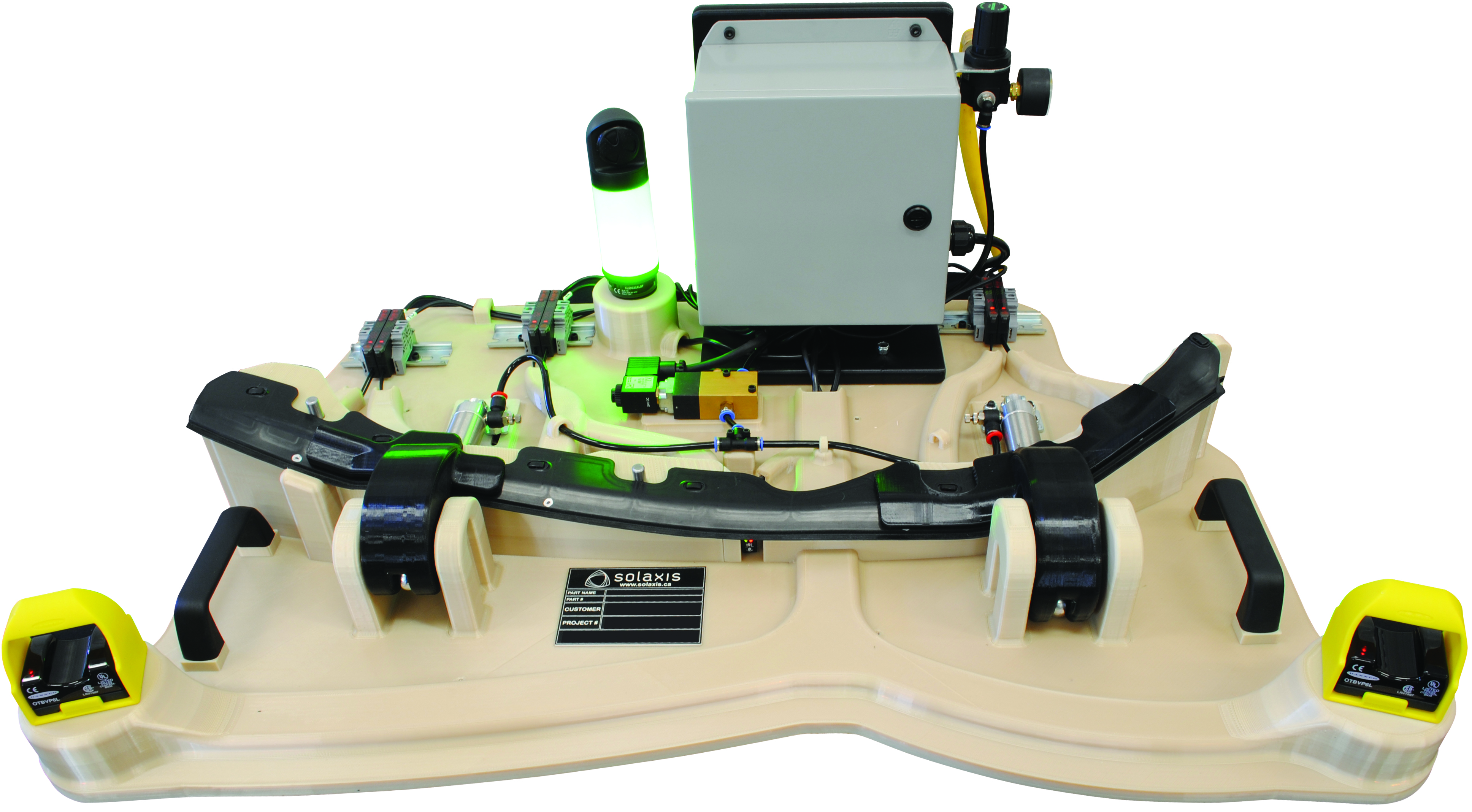 Source Solidworks
Solaxis offers additive manufacturing to produce complex parts made of sophisticated plastics and resins in small series. They produced parts and functional prototypes, jigs, molds, tooling etc. Solaxis produces jigs for different suppliers to assemble automotive parts. But, they
found two main disadvantages
: they were difficult to maintain and they were too heavy (
up to 150 pounds
) to be moved by a single worker. With the help of 3D Printers, the company designed and manufactured a jig for an automotive supplier of high-volume plastic door seals that was, after several iterations, 100 pounds lighter than the typical one.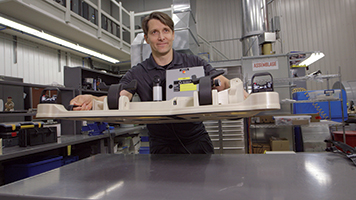 Source Stratasys
For the following two years, Solaxis engineers continued refining the jig, with more than a dozen different design iterations! The
speed
at which designs were produced and rectified with 3D printing
increased
the
flexibility of the design
, enabling Solaxis to integrate minor adjustments, such as the placement of buttons and handles, the addition of chutes, and other ergonomic improvements. Another advantage was that, before using 3D printers, Solaxis used CNC machines to produce jigs that required the supervision of an operator.
3D printers
can be
run without supervision
, meaning that
they can produce at any time
of the day or night and even on weekends! This demonstrates again the success of 3D printing; don't you think?
Now the Solaxis jig
weighs just 28 pounds
and is light enough for anyone to pick up and move! In addition, workers have
saved
an average of
four seconds
per cycle. With 250,000 cycles a year performed by a typical employee assembling the seals, suppliers will
save 278 hours per year!
"We shrank the overall design and manufacturing cycle time
from 16 to 20 weeks
with
traditional
manufacturing, to
three to five weeks with Stratasys 3D printing
. That cycle time justifies the price of the jig, and the ROI is achieved within 12 months" -Francois Guilbault, Solaxis That´s all for today! If you like 3D printing stories tell us! And we will continue writing about them! Meanwhile... Join our community and check our challenges!
Join us and grow as an engineer!
---