From Formula 1 to vehicles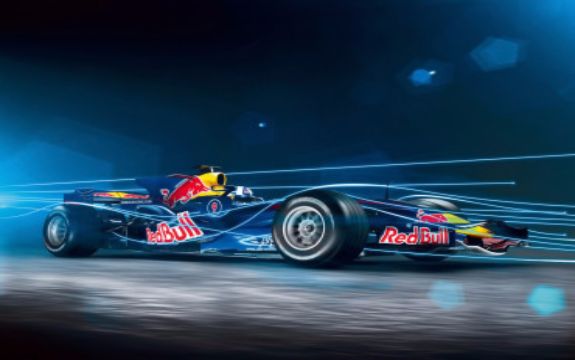 3 innovations that you have in your vehicle and you did´nt know that came from F1: Carbon fiber monocoqque chassis, turbocharged engine & active suspension.
3 Formula 1 innovations you can find in your car
Did you know that
F1
is
responsible 
for many gadgets that you have now in your
vehicle
? As the majority of their investment goes to
R&D
, this does not come as a surprise, actually.  Today, we want to share with you three of those innovations.
Carbon Fiber Monocoque Chassis
Carbon Fiber Monocoque
Nowadays nobody can imagine a sports car without a carbon fiber monocoque but, not everyone knows that it was incorporated for the first time  in a F1 vehicle 35 years ago. Monocoque guarantees the safety of the driver in extreme situations. This carbon fiber safety cell is almost indestructible and plays a
key role
in the
safety of Formula 1
. The following image shows its evolution over the years.
Monocoque evolution
In the early 2000s Ferrari started coating the inside of its F1 engines with a type of carbon designed to reduce friction, which meant the engine did not have to do much effort. The
Ferrari
458
from 2010
has that  same technology
.
Now
, we can find it in many different vehicles: the new
BMW i3 uses a carbon fiber monocoque chassis
. McLaren's new 650S has also incorporated a lot of things from F1 including its aerodynamics.
Active suspension
Williams FW14B Active Suspension 1993
Active suspension advances also came from F1. In
1992
the
Williams F1 team
developed an active suspension system that was unrivaled before it was outlawed for being too dominant. The car was
able to balance itself
through a corner so the driver didn't have to. By 1993 it was clear that a
ctive suspension was essential
and almost every team had their own version of the technology.
Turbocharged engines
Turbo engines were
introduced
for the first time in F1 in the
1977
season. Renault re-entered Formula 1 with the turbo RS01, driven by Jean-Pierre Jabouille.
New F1 Turbocharged Engine
But…The turbo Era really began in 1983, when Piquet won his second World Championship by two point with a turbocharged BMW power plant.
Now
F1 currently use 
1.6 liter four-stroke turbocharged 90 degree V6 reciprocating engines
, producing around 700-800 horsepower in total. This is significant as nearly
all road cars
are moving towards
turbocharged engines
. Are you a F1 lover? Do you know that
we are an official sponsor at Formula Student with UPM Racing
? Follow us on Twitter and Facebook and get the latest news on how UPMRacing team is doing in the Formula SAE competition!
Join us and experience with real engineering challenges!
---