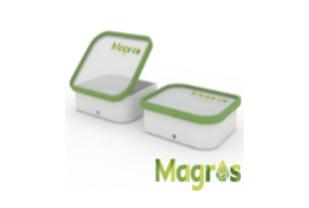 Magros is an irrigation controller which uses Information Technology and IoT. It helps farmers and agronomists planning irrigation processes in real time without affecting the customer's infrastructure and allowing significant savings in inputs such as water and power.
Contact name:
Dante Israel Juarez Pedraza
Differences:
We are the first system that changes the paradigm from reaction to prevention.

Startup name:
MAGROS SYSTEMS
Partners:
ImagineLab
Wayra